Ananda Hemp Coupon Code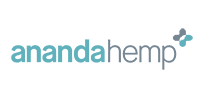 15% off with code CBD15 at checkout
Our exclusive coupon code has been verified to be 100% working for April 2021. Enter the code above at checkout to get the discount on your order. See the instructions below if you have any questions about using the coupon code.
Ananda Hemp is a reputable online seller of full spectrum and isolate CBD oil drops, gel caps and topicals. They are a "seed to sale" operation that grows their own hemp on their Kentucky farms. They offer free shipping on all orders and ship to all 50 U.S. states.
How do I use the Ananda Hemp coupon code?
After you've added all the products that you'd like to purchase to your cart, click the "Checkout" button on the shopping cart page. On the checkout page, you'll see a summary of the products you are ordering. You'll see a "discount code" field beneath the list of products in your cart. Enter the "cbd15" coupon code and then click the "Apply" button.
The Ananda Hemp coupon savings will then display in the "order summary below the discount code field. You can then complete the checkout process to finalize your order.
Are there any restrictions on use of the "cbd15" coupon code?
No, the Ananda Hemp coupon code "cbd15" will apply savings for all products. This includes tinctures, softgel capsules and topicals.
Is there any dollar limit on how much I can save with the Ananda Hemp promo code?
No, there is no limit on how much you can save. The coupon code "cbd15" will get you 15% your entire order regardless of how much you purchase.
What if the coupon code isn't working for me?
If you have any issues with the checkout process, you can contact Ananda Hemp customer service. They can be reached by email at [email protected] or by phone at (833) 791-2511. You can also send them a message via the contact form on the "Contact" page of their website (accessible from the "Support" tab).
15% off with code CBD15 at checkout