Highland Pharms has been one of the most reputable companies selling CBD products online since its founding in 2015. We've been impressed by the positive feedback from customers, affordable prices and commitment to customer service. All of the products in their large product line are full spectrum and made from pharmaceutical grade hemp.
Customers particularly like their CBD oil drops which are available in natural, strawberry and mint flavors. Their full spectrum CBD gummies are also extremely popular with those looking for a tasty and easy way to get take CBD.
Popular products: Full spectrum CBD oil drops, vape liquids, gummies, capsules, topicals and terpenes
Source of hemp: Pharmaceutical grade hemp grown in Colorado
Extraction method: CO2
Tincture carrier oil: Coconut MCT oil
Prices: Mid-range (as low as $0.06 per mg of CBD)
Shipping cost: Free shipping on all orders
Countries served: U.S. only (all 50 states)
CBDOilUsers.com is reader-supported. If you make a purchase using links on this page, we may earn a commission at no extra cost to you. Learn more.
20% off with code FIRSTTIME20 at checkout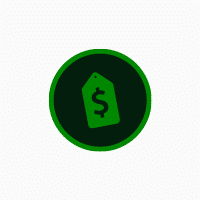 Highland Pharms Reviews by Users
Highland Pharms reviews by real users are shown in the comments section below.
If you've used CBD products from Highland Pharms, please take a few minutes to write your own review in the "LEAVE A REPLY' section at the bottom of the reviews shown on this page. Your review will help other users get informed and find the products that are right for them. Thank you!