If you've been researching natural alternatives for sleep, then you may have already heard the buzz about cannabinol (CBN) products. More commonly known as CBN oil, these products have been gaining popularity as a sleep aid among users.
In this article, we'll explain what CBN is and summarize what you need to know about this emerging cannabinoid. We've also listed some of the best CBN oil products available online based on our research and the feedback that we've received from users.
CBN is one of the many unique chemical compounds that originate from cannabis plants. Like its better-known counterparts CBD (cannabidiol) and THC (tetrahydrocannabinol), CBN is what's called a cannabinoid. Each cannabinoid has its own therapeutic effects and unique way of interacting with the body's endocannabinoid system.
Unlike most of the other cannabinoids, CBN is not produced in the raw cannabis plant or through the process of heating its flower. Instead, CBN naturally evolves from THC as it degrades or ages over time.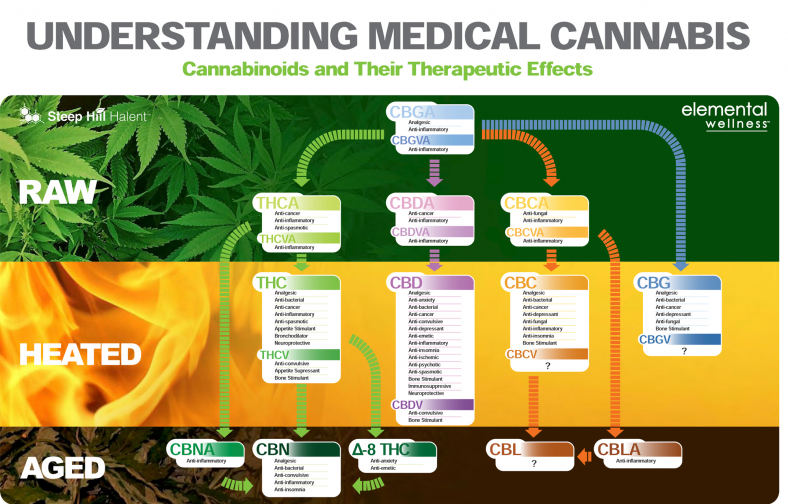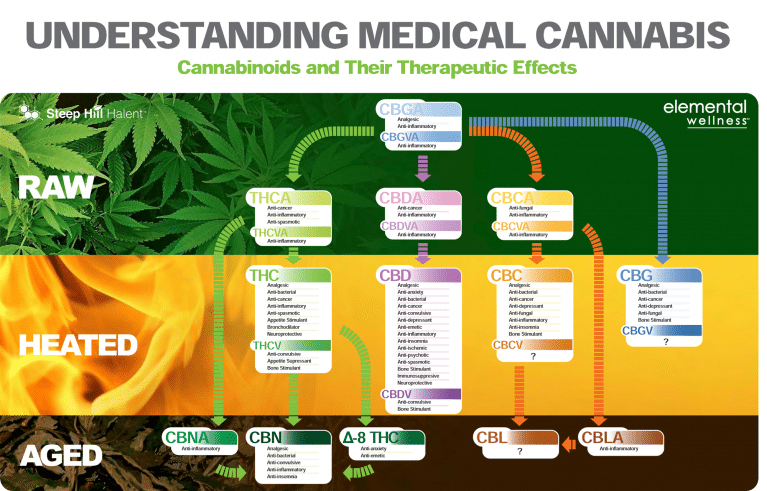 Since it originates from THC in aged cannabis, CBN itself is mildly psychoactive. It's estimated that CBN is about 10% as strong as THC. But you won't have to worry about CBN products from hemp making you feel "high."
Most CBN oil products are made by adding isolated CBN to full spectrum hemp extract. Thus, the high levels of CBD and minimal amounts of THC in the hemp extract won't produce the significant intoxicating effects that are commonly associated with marijuana.
Traditional full spectrum CBD products do typically contain trace amounts of CBN. Modern advancements in isolating CBN have made it possible to create CBD products with much higher CBN levels for those interested in them.
What are the Effects of CBN?
CBN oil products are typically marketed to consumers as a sleep aid. That's likely because it's commonly known in the cannabis industry as the "sleepy cannabinoid." But its potential to promote better sleep is largely based on anecdotal evidence from users.
CBN's reputation as a sleep-inducer comes largely from marijuana users who notice that older cannabis can be very sedating. We're not sure yet whether that's due to the higher levels of CBN itself or the way that it interacts with other cannabinoids and terpenes to produce what's called the entourage effect.
There's plenty of feedback from users to suggest that it can be an effective natural alternative for sleep. We're hopeful that future research will provide more tangible medical evidence of its potential sedative effects.
According to an article on Psychology Today, the limited research of CBN indicates that it may also have therapeutic benefits as a pain reliever, antibiotic, anti-inflammatory and appetite stimulant.
What Does the Research Say?
Much remains to be learned about CBN and other cannabinoids from controlled human trials and research. Our review of recent research studies mentioning CBN was highlighted by two recent studies.
Pain Relief – in a 2019 study, CBN alone and a 1:1 combination of CBN and CBD decreased myofascial pain in rats. Based on the study, the researchers concluded that "these non-psychoactive cannabinoids may provide analgesic relief for chronic muscle pain disorders."
Appetite Stimulant – the effect of CBN, CBD and CBG on rat feeding patterns were examined in this 2012 study. Results showed that CBN increased food intake, CBD decreased it and CBG had no effect on feeding behavior. The researchers concluded that CBN could provide an alternative to THC-based medicines in the future.
What are Users Saying about CBN Oil?
Many users have shared their personal experience with CBN for sleep in our CBD Oil Users Group on Facebook. As with all cannabis products, not everyone gets the same results that others do. You'll have to try it yourself to know the effects that it will have on you. But the anecdotal feedback that we've heard has generally been very positive.
"CBD is good for all of it, and I use it as the foundation. I add CBN at night to help me sleep. I add CBG for inflammation and inflammatory pain."
"CBD plus CBN is more effective for insomnia in my experience."
"I can say that I do really enjoy CBN. It doesn't have quite the psychoactive effect that THC has but it's more noticeable than CBD in my opinion. I 'feel' something, kind of like that fuzzy good background feeling, but not high."
"I use 5 drops about 30 minutes before bed. It helps me, but I don't always stay asleep. If that is the case, I take 3 more when I wake (and can't get back to sleep). It's not a miracle cure but it is definitely helping me."
"I take it about an hour before bed. Not nearly as quick or effective as ambien but it definitely helps without all the side effects."
What are the Best CBN Oil Products for Sleep?
Historically, finding CBN products for sleep hasn't been easy. But as the popularity of CBD and other hemp-derived products has increased, a wider range of products are becoming available from popular online brands. In addition to a full line of CBD products, several brands are now offering new CBD products that feature higher levels of CBN.
Here is our list of the best CBN oil products for sleep based on our research and feedback from members of our Facebook groups. As always, we encourage you to do your own research and only buy from reputable brands that make third-party lab reports readily available to you.
CBDOilUsers.com is reader-supported. If you make a purchase using links on this page, we may earn a commission at no extra cost to you. Learn more.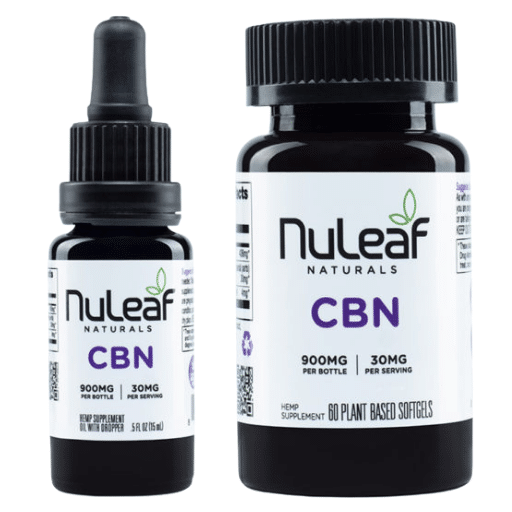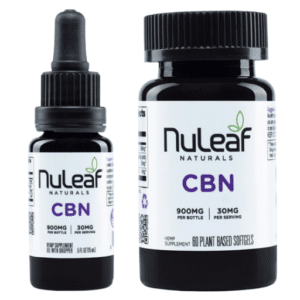 20% off with code CBDOILUSERS at checkout
Full spectrum CBN tinctures (60 mg/ml) and gelcaps (15mg per capsule). Available in 300mg, 900mg or 1800mg of total CBN.
Ships to all 50 U.S. states and internationally to most countries except Canada.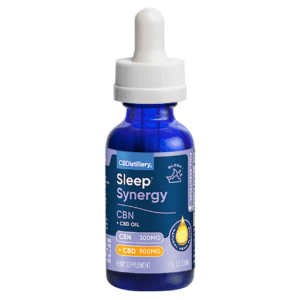 25% off with code CBDOILUSERS at checkout
Full spectrum CBN oil with a 1:3 ratio of CBN to CBD. Each 30ml bottle contains 450mg of CBD and 150mg of CBN.
60-day money back guarantee and free shipping on U.S. orders over $75.
Extract Labs CBN Softgels
25% off with code CBDOILUSERS at checkout
PM formula CBN softgels with 30mg of CBD and 10mg of CBN per capsule. 30 softgel capsules per bottle.
Ships to all 50 states and also internationally.
25% off with code CBDOILUSERS at checkout
Full spectrum CBN gummies with 10mg of CBN and 30mg of CBD per gummy. Assorted fruit flavors. 30 gummies per bag. 
Ships to all 50 states and also internationally.
Have You Used CBN for Sleep?
We love to hear about and share the experiences of users with others. Please consider leaving a comment below to help others who are interested in learning more about CBN.