THC-free CBD products are a popular choice of those who want to take CBD without THC in detectable amounts. Typically, this is because they either have concerns about drug testing or have an aversion to the trace amounts of THC in traditional full spectrum products.
Quite simply, "THC free" or "zero THC" means that the product contains undetectable levels of THC based on the manufacturer's lab testing.
THC-free products are commonly referred to as either broad spectrum or isolate. 
Broad spectrum products are typically made from the same whole-plant hemp extract used in full spectrum products. As a result, they contain a natural balance of similar cannabinoids (including CBD, CBG and CBN) and terpenes. The exception is that they have undergone special processing to remove as much of the THC as possible. 
Alternatively, isolate products are made from pure CBD that has been isolated from the other compounds in the hemp extract. Isolate products don't contain any other cannabinoids other than CBD.
What's the Best CBD Oil Without THC?
There is no "best" for everyone or for specific conditions. We recommend that users only purchase products from safe and reputable companies that provide third party lab reports to confirm that the product contains undetectable levels of THC.
Our top recommendations of CBD products without THC are shown below. All of these products have been vetted for product quality and have received overwhelmingly positive reviews from users.
CBDOilUsers.com is reader-supported. If you make a purchase using links on this page, we may earn a commission at no extra cost to you. Learn more.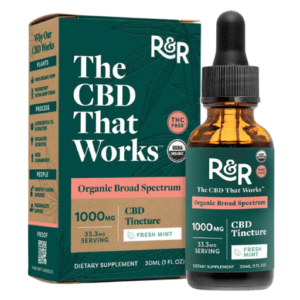 20% off with code CBDOILUSERS at checkout
Broad spectrum CBD tinctures, gummies and softgel capsules.
All of the THC-free products from R&R CBD are USDA Certified Organic and U.S. Hemp Authority Certified. Their specialized organic processes result in broad spectrum products with a cannabinoid profile that is similar to their full spectrum products but without detectable THC.
Free shipping on all U.S. orders. Also ships internationally to Australia, Canada, France, Germany, Israel, New Zealand, Norway and the United Kingdom. 30-day money back guarantee.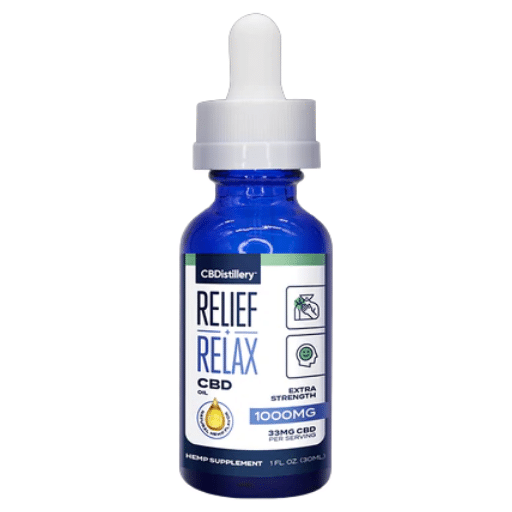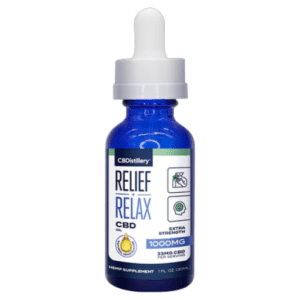 25% off with code CBDOILUSERS at checkout
Broad spectrum and isolate CBD tinctures, gummies, softgels and topicals.
THC-free tinctures from CBDistillery are available in multiple potencies and your choice of broad spectrum or isolate. They also offer a variety of gummies, softgels and topicals without THC.
CBDistillery is U.S. Hemp Authority Certified and has a 60-day money back guarantee.
20% off code ONETIME20 or 5% off code CBDOILUSERS
Isolate CBD tinctures, gummies, capsules and fruit tarts.
Lazarus Naturals has a variety of THC-free options including high-potency tinctures, energy gummies, energy capsules and delicious fruit tart candies. Available in a variety of flavor choices.
Lazarus Naturals offers free shipping to all 50 states and also ships internationally to most countries except Australia, Canada and the UK.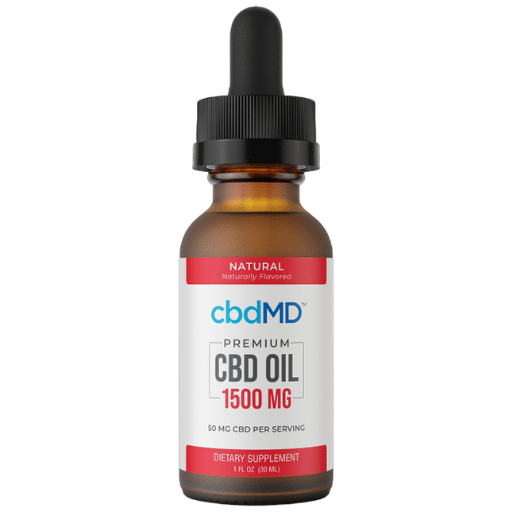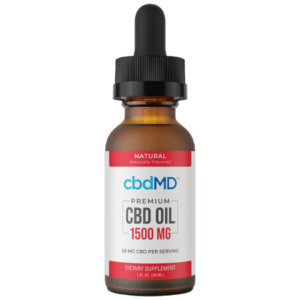 20% off with code CBDOILUSERS at checkout
Broad spectrum CBD tinctures, gummies, softgels and capsules.
All cbdMD products are broad spectrum and THC-free. Tinctures are available in your choice of flavor and potency. They also offer a variety of gummies and topicals that are among the highest-rated on the market.
cbdMD is U.S. Hemp Authority certified and offers a 60-day money back guarantee.
Will THC-Free CBD Products Work for You?
The effectiveness of CBD products in general are very individualized. These products are commonly used to help relieve anxiety, promote better sleep and provide some relief from pain and inflammation. But more medical research is needed to fully understand the efficacy and potential benefits.
Ultimately, finding what works well for you often takes some trial and experimentation. Some users get their desired results from THC-free CBD products whereas others find that they get the best results from full spectrum products. We encourage you to choose a lab-tested product from a safe and reputable brand and try it for yourself.
Should You Choose Broad Spectrum or Isolate?
Whether you choose broad spectrum or isolate is a personal decision. Neither of them are more or less effective for everyone. Based on user feedback, the "right" choice can depend on the severity of your concern. Those with milder concerns may get their intended benefits from isolates.
People with more significant concerns can find that broad spectrum works best for them. And some find that they need full spectrum CBD products with detectable levels of THC to get the results that they are seeking.
What Potency Should You Choose?
Once you decide on a THC-free CBD product, you'll see that you typically have a few other options including potency and bottle size. Potency, or strength, is based on the total number of milligrams of CBD in the bottle and the bottle size.
To calculate potency, just divide the total milligrams of CBD in the bottle by the size of the bottle in milliliters. For example, a 30 milliliter bottle with 1000 milligrams of CBD has a potency of 33 milligrams per milliliter. 
Your choice of potency is typically based on how much CBD that you will be taking. If you're an experienced user, you probably already know how many milligrams of CBD that you take each day. Buying a higher potency product (50+ mg/ml) means that you can take fewer drops or milliliters to get your desired amount of CBD. 
Most beginners start with a lower potency product. They then move up to a higher potency if they are taking 25 milligrams or more at a time. It's also common for those who are new to CBD to buy the smallest bottle offered so they can see if the product works well for them before committing to a larger purchase.
How Do You Know That You're Getting a Quality Product?
Examining a product's third party lab reports are the best way to know what's in it and that it doesn't contain detectable amounts of THC. The cannabinoid profile of the lab report will say "ND" (not detected) on the line for if there was no THC detected in the testing.
The lab report will also confirm that the product is safe and has undergone testing for potentially harmful residual solvents, pesticides and heavy metals. 
All reputable brands provide easy access to third party lab reports either on their website or upon request. We strongly recommend that you review these lab results before purchasing any CBD product.
Reading user reviews of a particular brand is another way to get a feel for their product quality. The effects of CBD can vary significantly by individual but reading about the experiences of others can still be helpful for you.
What's the Best Way to Take It?
CBD oil tinctures are the most popular way to take CBD. You place the drops under your tongue and hold them there for at least 30-60 seconds. This allows the CBD to absorb sublingually into your bloodstream through the mucous membranes in the bottom of your mouth.
Gummies and capsules are also popular options because of their convenience and ease of dosing. Despite its potential health concerns, vaping remains a popular choice for those wanting immediate, abortive relief and higher absorption rates than the sublingual drops.
Topical CBD creams, lotions and balms are often used by those looking for localized relief. Topicals are also a popular choice for those who otherwise wouldn't be able to use CBD because of drug testing concerns. They are applied directly to the skin so neither the CBD or other cannabinoids actually enter your bloodstream. 
As you can see, each delivery method has its advantages and disadvantages. Our article What's the Best Way to Take CBD Oil has more details about the different delivery methods.
How Much Should You Take?
Taking the time to find your personal optimal dose is a very important step to achieving success with CBD products. The optimal dosage level is different for each person and based on factors such as the type of product, body chemistry, weight, genetics and severity of condition.
It's commonly recommended that you start low and increase slowly over time until you find the optimal dosage that gives them the best results. Please refer to our CBD dosage guide for more information about dosing and tips for finding your optimal dose.
Will Any Brands Guarantee That You Won't Test Positive on a Drug Test?
No reputable brand will guarantee that you have a 0% chance of testing positive on a drug screen when using their products. There is always some risk with any CBD product, including those that are marketed as being "zero THC" or "THC free."
Since many employers still conduct drug testing, this is an important fact to be aware of. The amount of risk depends on a number of factors. These include the type and sensitivity of the drug test, type of product used, how much you are taking, how long you've been taking it and your body chemistry.
The risk of testing positive is lower with broad spectrum and isolate products than it is with full spectrum products that contain up to 0.3% THC. 
But even "zero THC" and "THC free" CBD products can still contain very trace amounts of THC that are less than the threshold that was set for the lab test. These minimal amounts have the potential to build up over time with regular use. Because of this, we advise users to not to use any CBD product if they are unwilling to accept some risk of a positive drug screening.