Fab CBD is a safe and reputable online seller of CBD products that has quickly become one of the most popular brands on the market. Their success can be attributed to their focus on product quality and the needs of their customers. 
They were one of the first brands to offer flavored full spectrum CBD oil drops for those who don't like the "grassy" taste of natural CBD oils. Additionally, they recently added high-potency options (up to 80 milligrams of CBD per milliliter) for those wanting higher strength products at affordable prices.
If you're looking for a CBD brand with high-quality, organic products that focuses on results instead of hype, then Fab CBD might just be the perfect choice for you.
CBDOilUsers.com is reader-supported. If you make a purchase using links on this page, we may earn a commission at no extra cost to you. Learn more.
Up to 50% off for a limited time (no code needed)
What Sets Fab CBD Apart From Other Brands?
Best tasting full spectrum flavor options (natural, citrus, mint, berry and vanilla)
Choice of potency (from 10 mg/ml in 300mg bottle to 80 mg/ml in 2400mg bottle)
Highly-rated CBD Body Salve for localized topical relief
30-day money back guarantee
Fab CBD's flagship product is their CBD oil drops (tinctures). They're made with whole-plant hemp extract that is sourced from organically-grown Colorado hemp. All tinctures come in tinted 30 milliliter bottles to extend the product's shelf life by minimizing exposure to light. They also all come with graduated droppers for easy dosage measurements.
If you like the "grassy" taste of plants, then the natural flavor is an obvious choice. But what really sets Fab CBD apart from its competition is the great taste of their flavored full spectrum drops. The 5 available flavor options are Citrus, Mint, Berry and Vanilla.
All Fab CBD tinctures are available in 4 different strengths or potencies. Your choice of strength should be based on the amount of CBD that you will take each day. If you're a beginner, the 300mg potency is a good choice so that you can see if this brand works for you at an affordable price.
If you're an experienced user, the higher potency options give you the ability to take fewer drops and save money since they are much cheaper on a per milligram of CBD basis.
300 mg (10 milligrams of CBD per milliliter) for $39 = $0.13 per milligram
600 mg (20 milligrams of CBD per milliliter) for $59 = $0.10 per milligram
1200 mg (40 milligrams of CBD per milliliter) for $99 = $0.08 per milligram
2400 mg (80 milligrams of CBD per milliliter for $129 = $0.05 per milligram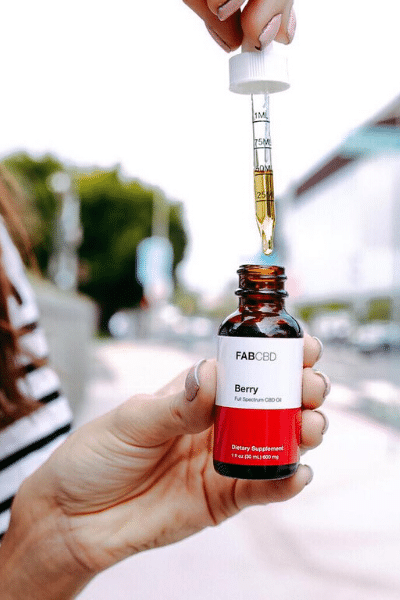 CBD Gummies – Fab CBD gummies come in a variety of tasty fruit flavors. Great for taking your CBD on the go and they are THC free and vegan. Each bottle contains 30 gummies with 25 milligrams of CBD per gummy.
CBD Body Salve – this roll-on salve contains full spectrum hemp extract, organic ingredients and a calming menthol scent. It is formulated to instantly reduce discomfort from daily aches and pains. Available in 1000mg and 3000mg strength.
Topical CBD Cream – the Fab CBD cream is full-spectrum and formulated to apply topically to your skin for localized relief. It has a blood orange scent and silky-smooth texture. Each jar contains 600 milligrams of CBD.
CBD Dog Treats – Fab CBD dog treats are an easy way to give CBD to your furry friend. The Fab treats are broad spectrum (THC free) and each treat contains 4 milligrams of CBD. Each pouch is 9 ounces and contains approximately 45 dog treats. Peanut butter apple flavored.
Up to 50% off for a limited time (no code needed)
Have questions about using the discount code? View our Fab CBD coupon page for answers to frequently asked questions about using it on the official Fab CBD website.
Third Party Lab Reports & Testing Results
Fab CBD is committed to transparency and third party lab testing of their products to ensure the quality and safety of their products. Screenshots of recent lab results are posted on their website by product.
Lab results for your specific product are available upon request by sending them an email at [email protected]
Awarded the "CBD Oil Users Certified" Seal of Approval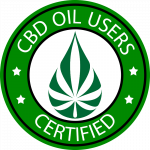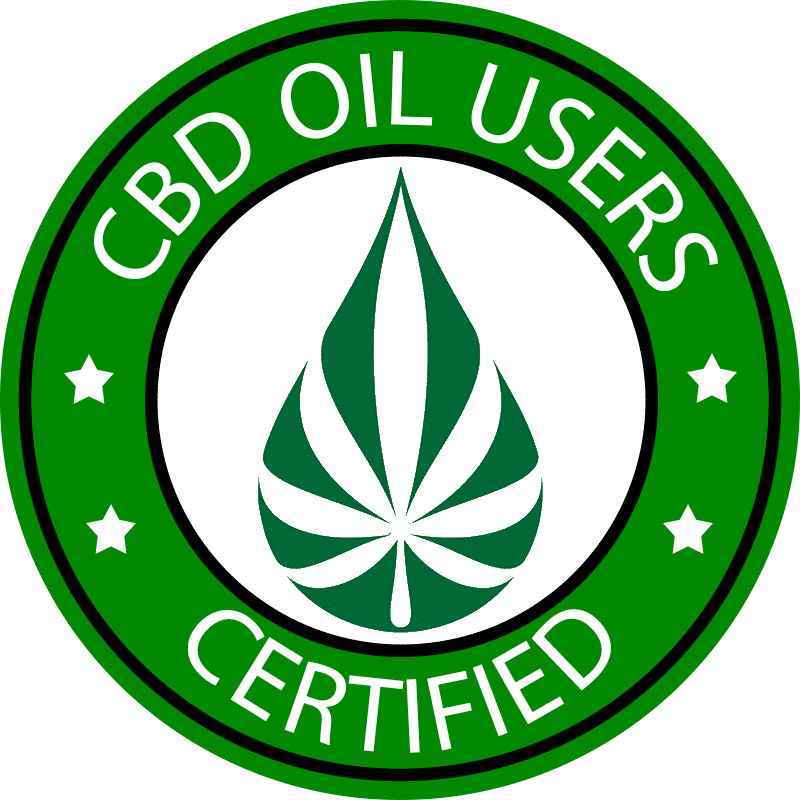 Our seal of approval is awarded to industry-leading brands that meet or exceed our high standards for product quality, lab testing and customer service.
When you purchase CBD products from these companies, you can be assured that you're getting a high-quality product from a safe and reputable brand that has received overwhelmingly positive reviews from customers who use and trust their products.
Fab CBD reviews by real users are shown in the comments section below.
If you've used CBD products from Fab CBD, please take a few minutes to write your own Fab CBD review. Your review will help other users get informed and find the CBD products that are right for them. Thank you!