If you're looking to order CBD products online, the choices can be overwhelming. You should know that there isn't a best CBD oil brand for everyone or one that will always work for a specific concern. It's important to choose a reputable brand with safe, lab-tested products, and then try it for yourself. 
All of the brands on our recommended list are highly reputable companies that offer safe, lab-tested CBD products at affordable prices. They have also all received overwhelmingly positive feedback from consumers who use and trust their products.
CBDOilUsers.com is reader-supported. If you make a purchase using links on this page, we may earn a commission at no extra cost to you. Learn more.
High-Potency Full Spectrum
CBD, CBG, CBN and CBC
NuLeaf Naturals
20% off code: CBDOILUSERS
Also ships internationally
The brands that we've selected as the best are our top picks based on our vetting process and direct feedback from consumers. 
Our guide presents detailed information about our picks of the best CBD oil brands. It also gives you tips for finding the product that is best for you and answers the most frequently asked questions by new users.
Our Top Picks of the Best CBD Brands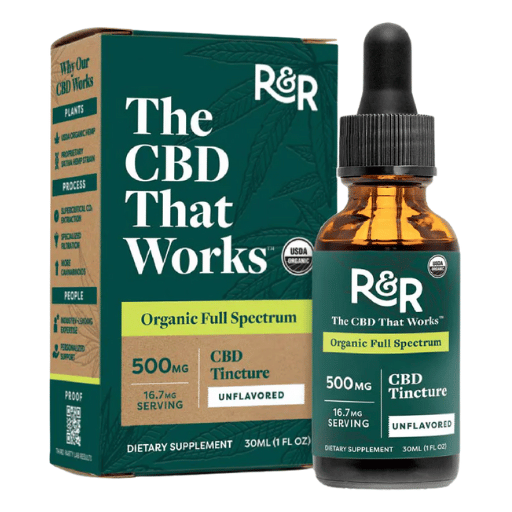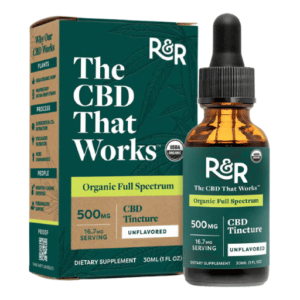 R&R CBD is a reputable, veteran-owned brand based in Colorado that is gaining popularity for two reasons: their products work and they take care of their customers. Using supercritical CO2 extraction on their proprietary hemp extract, their products yield an impressive profile of cannabinoids and terpenes.
R&R's products boast material levels of CBD, CBG, CBN, and other naturally-occurring phytocannabinoids. So you can truly feel the entourage effect. They also publish third-party lab reports on their website for every batch they make.
In addition to being USDA Organic Certified, they are also U.S. Hemp Authority Certified. They offer a 30-day money-back guarantee on all products and have hundreds of 5-star ratings on Google. So you can take comfort in knowing that they do things with the highest standards of safety and quality in mind.
20% off with code CBDOILUSERS at checkout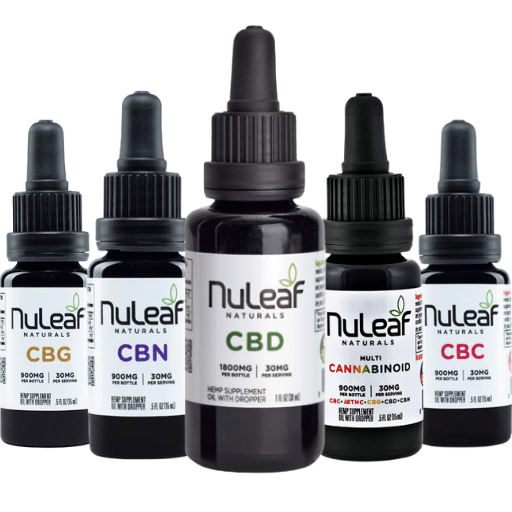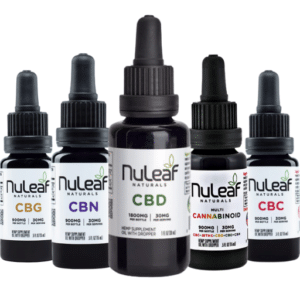 NuLeaf Naturals is our top choice for high-potency full spectrum CBD oil drops. They've earned a rating of 9.5/10 from those using their product for a variety of reasons. Reviewers consistently mention the noticeably higher product quality, exceptional customer service and fast shipping. 
NuLeaf's products use organic virgin hemp seed oil as the carrier oil and they post third-party lab tests by batch on their website. While there are several bottle size options, all of their CBD tinctures have the same potency of 60 milligrams per milliliter or 3 milligrams per drop. 
They are a highly recommended brand for those who want high-grade full spectrum tinctures and for those seeking products featuring cannabinoids other than CBD. In addition to their tinctures, they also offer gummies, softgel capsules and a topical balm that contain the same high-quality full spectrum hemp extract.
20% off with code CBDOILUSERS at checkout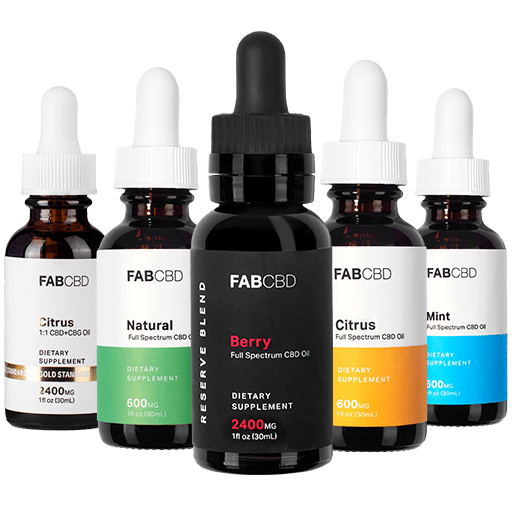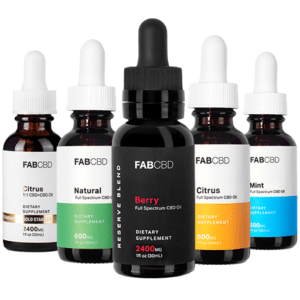 Fab CBD is a favorite among users because of their strong commitment to product quality and overall customer experience. All of their full spectrum products are made from organically-grown Colorado hemp and formulated for the highest quality.
They offer 5 flavor choices of their tinctures including natural, citrus, mint, berry or vanilla. This gives you plenty of options if you don't like the "earthy" taste of natural hemp. They also have several options for potency ranging from 10 mg/ml in the 300mg bottle up to 80 mg/ml in the 2400mg bottle.
Fab has become one of the most respected and innovative brands in the industry. They are very customer-focused and highly engaged with members of their online community. For those who buy products regularly, they also have one of the best customer loyalty programs.
20% off with code CBDOILUSERS at checkout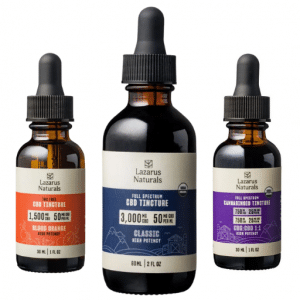 When it comes to bang for the buck, Lazarus Naturals is the clear industry leader. They've built a passionate and loyal customer base because of their low prices, high-quality products and compassionate assistance program for those in need. In fact, they've been voted the Brand of the Year by members of the CBD Oil Users Group on Facebook for the last 4 years.
We particularly like their dedication to posting third-party lab reports by batch. These test results can be easily accessed on their website or by scanning the QR code on the bottle with your smartphone. Their 90-day money back guarantee speaks to the confidence in the quality of their products which clearly makes them one of the top CBD brands on the market.
20% off code ONETIME20 or 5% off code CBDOILUSERS
CBDistillery is a trusted brand with a strong commitment to quality, transparency and customer service. Their products are made from non-GMO hemp grown in the USA using natural farming practices. All products are third-party lab tested to ensure the highest quality ingredients and consistent serving sizes.
They've earned a rating of 9.7/10 from users who most often mention their product quality, effectiveness, great prices and fast shipping times. CBDistillery has a huge selection of different products with many potency options. They are also U.S. Hemp Authority Certified and offer a 60-day money-back guarantee.
25% off with code CBDOILUSERS at checkout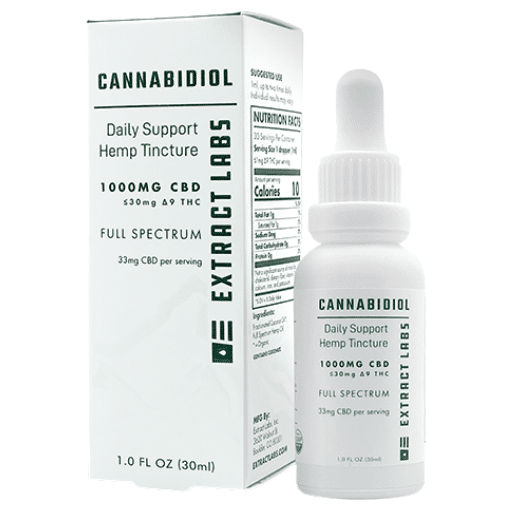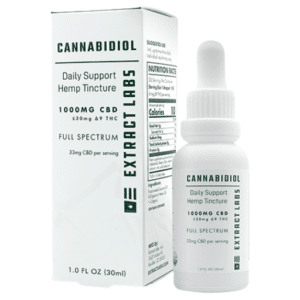 Extract Labs is a safe and reputable brand of cannabinoid products based in Boulder, Colorado. Their hemp is organically-grown in Colorado and Kentucky. They are veteran-owned and manage every step of the production process in-house. The company prides itself on providing the highest quality products and back them with a 60-day money back guarantee.
We're impressed by their huge selection, low prices and commitment to third-party lab testing of every batch. In addition to a full line of CBD products, they also have many other products options that feature CBG, CBN and CBC.
25% off with code CBDOILUSERS at checkout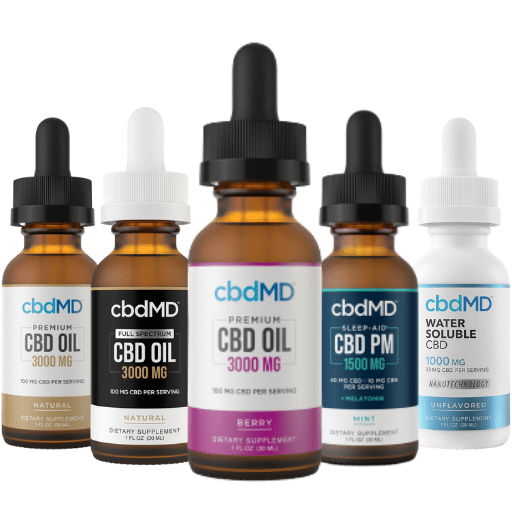 cbdMD stands out from the pack with their large selection of broad spectrum (THC-free) CBD products. They offer a diverse product line and plenty of options for flavors and potency. Third-party lab results are posted on each product page and also available for your specific batch.
cbdMD sources its premium, high-quality hemp from farms in the USA. They process that hemp through their own labs and production facilities to ensure superior products.
Customers appreciate their dedication to making quality products at affordable prices. It's also great to see a company that's willing to stand behind their products by offering a 60-day money back guarantee if you're dissatisfied for any reason.
20% off with code CBDOILUSERS at checkout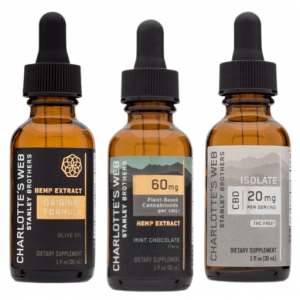 Charlotte's Web is perhaps the most renowned brand name in the CBD industry. The company gained global recognition in 2013 as part of the CNN documentary WEED and the story of Charlotte Figi.
Today, their proprietary hemp genetics continue to be part of their growing line of whole-plant hemp extract products available online and in retail stores. Their unique blend of cannabinoids plus terpenes and flavonoids has made their products a favorite among many looking for effective and high-quality CBD products.
15% off with code CBDOILUSERS at checkout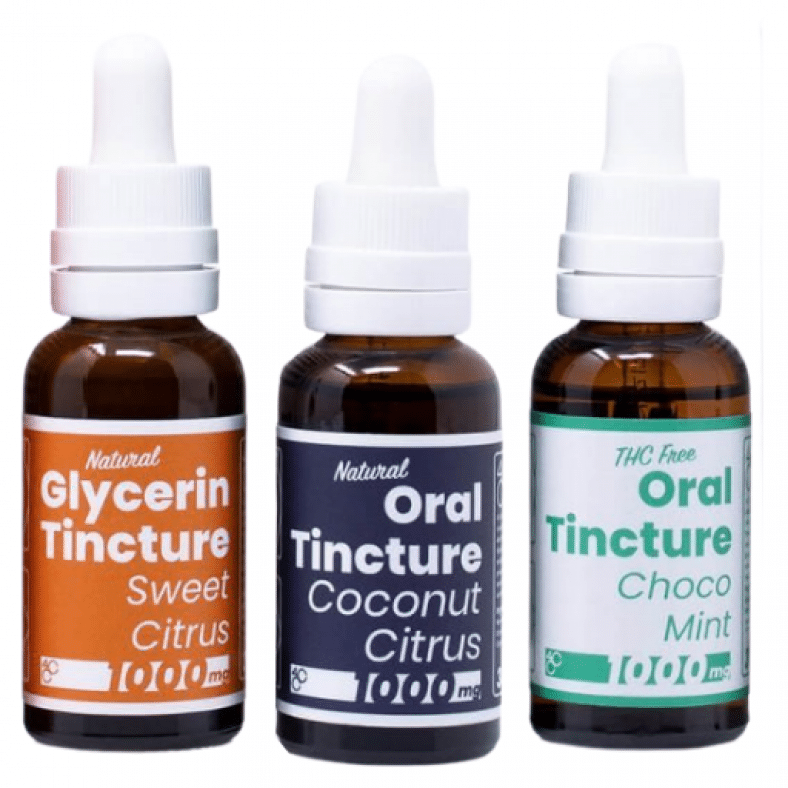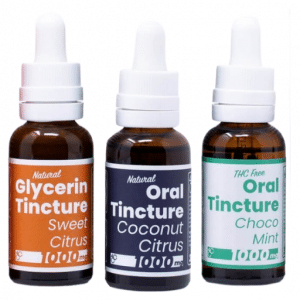 If you're looking for the highest quality CBD products, then 4 Corners Cannabis deserves your consideration. This unique "seed to sale" operation is based in Colorado where they grow their high-CBD hemp and do their own extraction using organic food grade ethanol.
They have a strong reputation in the industry for their "boutique" approach and ultra-high quality products. Many users have told us that the quality is noticeably higher and that they use less of it compared to other brands to achieve effective results.
25% off with code CBDOILUSERS at checkout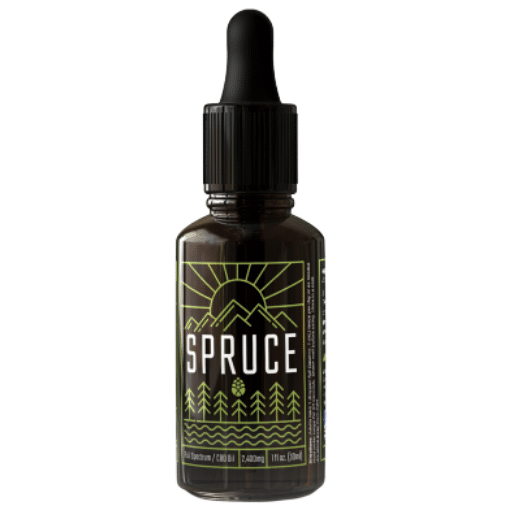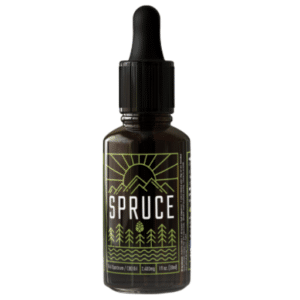 Spruce has made a strong impression on users looking for higher potency, all-natural tinctures at mid-range prices. Their hemp is grown using organic practices on farms in Kentucky and North Carolina. They are one of the few brands that offer you a choice of hemp seed oil or MCT coconut oil for their tinctures.
The Spruce CBD product line is simple and not overwhelming for new users. The high-potency tincture has 80 milligrams of CBD per milliliter while the regular potency option is 25 mg/ml. They also help make dosing easier for users by including a graduated dropper in their tincture bottles.
15% off with code CBDOILUSERS at checkout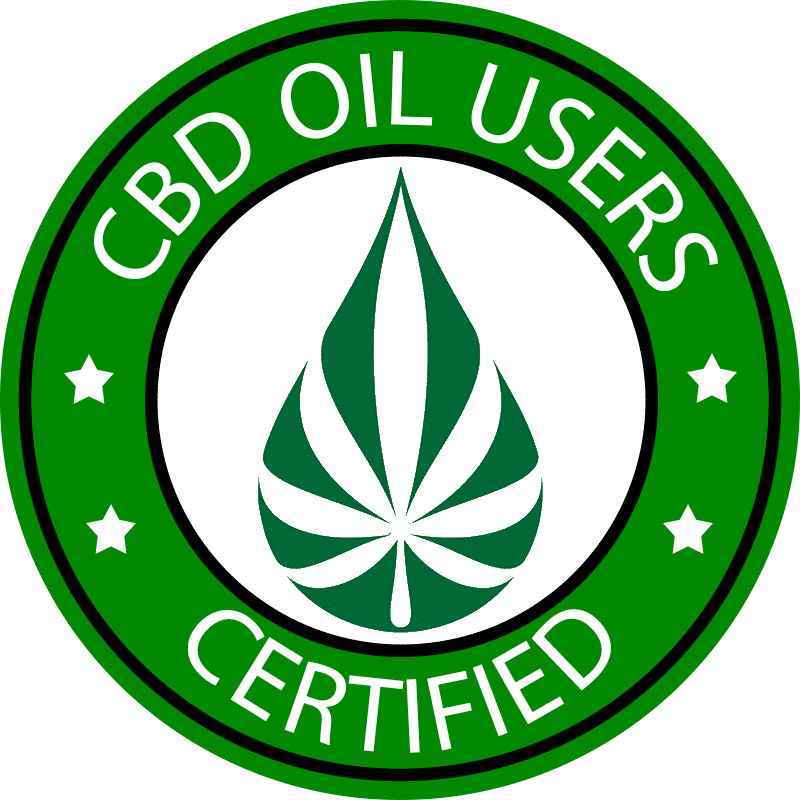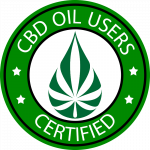 How did you choose the brands on this list?
We've been consumer advocates in the industry since 2015. So we're very familiar with the best CBD brands based on their customer reputation, popularity and product quality. We have thoroughly vetted each of the companies on our list for important factors, including:
Third-party lab results readily available on their website or by request
User-friendly website and online ordering process
Consumer transparency and truthfulness in marketing claims
Fair pricing and customer service practices
Responsiveness to customer issues
Feedback from users is also an important part of our selection process. In addition to this website, we run the largest CBD group on Facebook. This platform allows us to get direct feedback from consumers on brands and products every day. We only include brands on our list that consistently get high marks from those using their products. 
Our list of the top CBD brands is by no means a comprehensive list of every safe and reputable brand on the market. However, it is a list of the brands that we consider to be the best in the industry based on the criteria explained above. 
5 Tips for Buying the Best CBD Oils Online
What's the Best CBD Oil for Me?
It's important to know that there is no best CBD brand or product for everyone. The best CBD oil is the one that works well for you. Each person has a unique endocannabinoid system, body chemistry and set of health conditions. A brand or product that works well for one person with a specific situation may not work for you at all.
This reality is understandably frustrating for many of those who are new to CBD oil. Many expect easy answers and fast results. But as many who have achieved success can attest, there's no substitute for doing your own research, accepting that there will be some trial and error, and having a good deal of patience to find what works well for you.
The good news is that when you buy from one of the companies listed above, you know that you are getting a quality product from a reputable company. Many users have had success with each of these companies for a variety of health concerns, including anxiety, chronic pain and inflammation.
1. Buy the right type of product for you
Your answers to the following two questions will help narrow down your choices as you browse through the different websites.
Do you want full spectrum or THC-free?
The majority of users prefer full spectrum products because they provide synergistic benefits of the whole plant. These products include an array of the naturally-occurring cannabinoids and terpenes from cannabis.
Full spectrum CBD oil has up to 0.3% THC to produce the "entourage effect." CBD products with zero THC are known as either "broad spectrum" or "isolates." These products are generally preferred by those who want to use CBD but either have an aversion to THC or concerns about drug testing.
How do you want to take CBD?
Drops (also referred to as tinctures) are the most popular way to take CBD oil. They are typically sold in glass bottles with a built-in dropper. The drops are placed under your tongue and held there for at least 45-60 seconds. This process allows the CBD to absorb sublingually into your bloodstream.
Other popular ways to take CBD include vaping, gummies, capsules, and topical creams. How you take it is a personal decision based on your preferences. In fact, many experienced users take multiple different products at the same time.
2. Buy a quality product from a reputable brand
Quality matters and so does customer service. There are literally thousands of companies selling CBD products today. Some are real companies with a solid reputation among users and some are fly-by-night operations with no accountability.
Of course, all of them will tell you that they have the best products out there. Never pick a brand based on one person's opinion. Do your own research and be especially wary if you feel like you are getting a sales pitch. 
It's particularly important to buy CBD products from a brand that makes third-party lab reports readily available to you. The best CBD brands make them easily accessible on their website. This third party certification is the only way for you to truly know what is in the product. It also verifies that the product has been tested for heavy metals, pesticides and residual solvents.
3. Read reviews and learn from the experiences of others
The resources on our website are a great way to get educated about the different brands and products available. Reading reviews of others can help you pick the brand and product that may be right for you. Our website has real user reviews for all major CBD brands that can inform you about the experiences of others who have used their products.
4. Use discount codes when buying online to save money
Quality CBD products aren't cheap but most companies do offer promo codes that can be used on every order. These coupon codes are entered at checkout to save you money on your online purchase. Some companies also have assistance programs for veterans, disability and low income. Your savings from these discounts can really add up over time.
Don't assume that a higher price means that the product is higher in quality. Many of the lower priced brands that we recommend have some of the highest quality products on the market. As we explained in this recent Newsweek article, price per milligram is the best way to compare prices of different brands on an "apples to apples" basis.
5. Beware of "free trial bottle of CBD oil" offers
Sadly, there are unscrupulous companies out there looking to take advantage of people wanting to try CBD oil. Their offer of a free trial bottle of CBD oil sounds like a great deal. They say that you just need to pay a small shipping and handling fee.
But what really happens is that you'll receive a very low quality product. They'll also keep charging your credit card every month for as much as $90 per month until you cancel your "subscription" with them. This is an outright scam that you want to avoid.
Frequently Asked Questions
What is CBD and is it safe?
CBD (short for cannabidiol) is one of at least 113 chemical compounds known as cannabinoids found in the cannabis plant. The popularity of CBD products continues to increase as more consumers learn about the potential health benefits. 
A 2017 report by the World Health Organization and limited clinical research studies have generally shown that CBD is safe and has minimal or no side effects at normal serving sizes. Hemp-derived CBD oils will not get you "high" since they contain little or no THC, the psychoactive ingredient in cannabis. 
Based on a 2019 customer survey conducted by CBDistillery:
84% of users reported that it helps with pain after physical activity
88% of users said that it helps with mild or temporary anxiety
89% of users responded that it helps you get better sleep
What does the research say?
Clinical research into the therapeutic benefits of CBD is still evolving. More research is needed but the latest studies are encouraging.
Summary of recent research findings:
Anxiety – Cannabidiol as a Potential Treatment for Anxiety Disorders. "Overall, existing preclinical evidence strongly supports the potential of CBD as a treatment for anxiety disorders."
Chronic Pain – A Balanced Approach for Cannabidiol Use in Chronic Pain. "Rising prevalence of the non-psychoactive cannabinoid CBD presents an opportunity for the treatment of intractable chronic pain for which primary treatments are insufficient or not possible."
Inflammation – Cannabidiol: A Brief Review of Its Therapeutic and Pharmacologic Efficacy in the Management of Joint Disease. "CBD…has shown promise in mouse model studies by attenuating pro-inflammatory immune responses."
Arthritis – Does CBD Help With Arthritis Pain? "We may not have all the evidence we'd like, but if CBD can safely improve your symptoms, it may be worth considering."
Insomnia – Cannabidiol in Anxiety and Sleep. "The results demonstrated a more sustained response to anxiety than for sleep over time. The sleep scores demonstrated mild improvement."
What's the difference between full spectrum, broad spectrum and isolate?
Full spectrum products include an array of cannabinoids and terpenes including CBD and up to 0.3% THC. Broad spectrum products include CBD plus other cannabinoids and terpenes but undetectable levels of THC based on manufacturer lab testing. Isolate products are made from pure CBD isolate and don't include any other cannabinoids or terpenes.
It's important to understand the difference between full spectrum, broad spectrum and isolate products so you can choose the one that best fits your needs.
What's the difference between hemp oil and CBD oil?
Most products labeled "hemp oil" do not contain any CBD. Those are typically hemp seed oil which is more commonly used for cooking or to make salad dressing. If you want to buy CBD oil, be sure to the understand the difference between hemp oil and CBD oil. You'll want to look for products that are labeled "CBD oil" or "hemp extract."
To confirm that a product you're interested in has CBD in it, you'll want to look at their third-party test results. All reputable companies selling CBD oil products will make third-party lab results available to you to confirm its CBD content.
Will CBD make you fail a drug test?
You should only use CBD products if you are willing to accept at least some risk of testing positive. Not everyone who uses hemp-derived CBD oil tests positive. But it does happen. "Zero THC" or "THC free" means that the product has less than the lower detection limit (LOQ) for THC set by the independent lab doing the testing. These terms are commonly associated with "broad spectrum" or "isolate" CBD oil products that are derived from hemp.
While the THC is minimal, it does not mean that the product is 100% THC free. The risk of testing positive on a drug test is lower than with full spectrum CBD products that contain up to 0.3% THC based on lab results and testing. But even very trace amounts of THC in "zero THC" products can build up over time and possibly trigger a positive drug test. 
Can CBD interact with medications?
Yes. CBD can have interactions with medications that are metabolized by the P450 liver enzymes in particular. This includes blood thinners and many other common prescription drugs. Before starting to use any CBD product, you should consult with your physician if you are taking any medications.
What are terpenes in CBD oil?
Terpenes are the naturally-occurring essential oils from plants, flowers, and vegetables. Terpenes are what give the plant its scent, flavor, and unique benefits. Some of the terpenes in cannabis are known for their useful therapeutic properties. For example, some terpenes are known for their anti-inflammatory, anti-anxiety, or relaxing properties to name a few.
How much CBD should I take?
The amount of CBD that each person should take for the best results varies by person. It's recommended that you start low and increase slow over time to find the dosage that works best for you. Our dosage guide explains the process for getting started and finding your personal optimal dose.
Is CBD legal?
Hemp-derived CBD products (up to 0.3% THC based on lab testing reports) are federally legal in the United States. Some state and local laws are different so we encourage you to research the laws in your state if you have legal concerns.