cbdMD uses a proprietary process to create its high-quality broad spectrum CBD products. As a result, their products can have many of the same benefits of full spectrum CBD oil without the THC. Their flavored tinctures and CBD gummies are very popular among users. Especially those who don't like the "earthy" taste of traditional CBD products.
We have been extremely impressed with the professionalism of cbdMD in all areas of their operation. Their premium hemp is sourced from farms in Kentucky and Colorado, and they operate their own lab and production facilities.
They have a strong dedication to customer service and they go above and beyond to ensure that their customers are satisfied. Their 60-day money back guarantee is proof of their commitment to product quality and customer support.
cbdMD's prices are very affordable and they offer free shipping on orders of $59 or more. This means an exceptional value for the high-quality products and exceptional customer experience that they deliver.
CBDOilUsers.com is reader-supported. If you make a purchase using links on this page, we may earn a commission at no extra cost to you. Learn more.
20% off with code CBDOILUSERS at checkout
Broad spectrum (THC free) CBD oil drops available in your choice of flavor and concentration. These drops are intended to be placed under your tongue and allowed to absorb sublingually into your bloodstream. The flavored cbdMD drops (available in orange, berry and mint) are some of the best tasting that we've tried. No nasty aftertaste or that "dirt-covered grass" flavor that is traditionally associated with unflavored full spectrum tinctures.
Gummies are an easy way to take CBD while on the go. They taste great and were voted "favorite CBD gummies" by members of our Facebook group. The gummies have a soft, easily-digestible texture and come in assorted fruit flavors. They are also vegan and THC-free. Available in your choice of 10 milligrams, 25 milligrams or 50 milligrams of CBD per gummy.
cbdMD Freeze is a pain relief roll-on, cbdMD Recover is an inflammation cream and cbdMD Revive is a moisturizing lotion. All 3 are formulated to be used topically for localized relief.
The Freeze roll-on is similar to Icy Hot and other cooling gels for sore muscles, but significantly stronger. We found the Recover cream to be especially useful in combination with the Freeze. It seems to penetrate "deeper" but has minimal cooling effect. It absorbed quickly and we didn't find it to be sticky compared to other inflammation creams we've tried.
CBD PM for Sleep – cbdMD's sleep-aid drops contain 500mg of CBD and are specially formulated to help get more restful sleep. In addition to CBD, they include melatonin and a blend of herbal remedies, including chamomile, valerian root extract, passionflower, cascade hops and lemon balm. Their CBD PM softgel capsules contain a similar formulation and are another great option to aid with sleep.
Capsules – CBD capsules are available in softgels or traditional powder form.  You have several choices of potency of the capsules ranging from 15 milligrams to 50 milligrams of CBD per capsule.
Bath Bombs – available in 6 different scents, each cbdMD bath bomb contains 100mg of CBD, essential oils and epsom salt. They are intended to be dropped in a bath for full body relaxation. The bath bombs smell amazing and have a significant amount of CBD in them compared to other more expensive bath bombs that we've tried. They dispersed a thin layer of oil on the top of the bath water that can be rubbed in and coated on the skin. It was not overly greasy, which is a complaint that we've had with other brands, and the bath bombs did not stain the tub or skin after the soak.
CBD Oil for Pets – cbdMD has a full line of CBD products for pets under its Paw CBD brand. These CBD tinctures, treats and topicals are specially formulated for dogs, cats, horses and other pets. Our complete guide to CBD oil for dogs is a great resource for pet owners.
20% off with code CBDOILUSERS at checkout
Have questions about using the discount code? View our cbdMD coupon page for answers to frequently asked questions about using it on the official cbdMD website.
Third Party Testing and Lab Results
We only recommend brands that do extensive third party testing of their products and make those lab results easily accessible by customers. Third party lab testing of each product batch is important since it's really the only way to know what's in the product and that it's safe.
cbdMD posts a recent third party lab report on each product page of its website. You can access these lab results by clicking the COA tab on the product page. You can also see a copy of lab reports for your specific product's batch. Just visit the COA page of their website and enter the batch number from your product's label to view the testing results.
Awarded the "CBD Oil Users Certified" Seal of Approval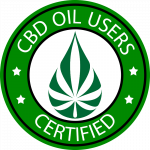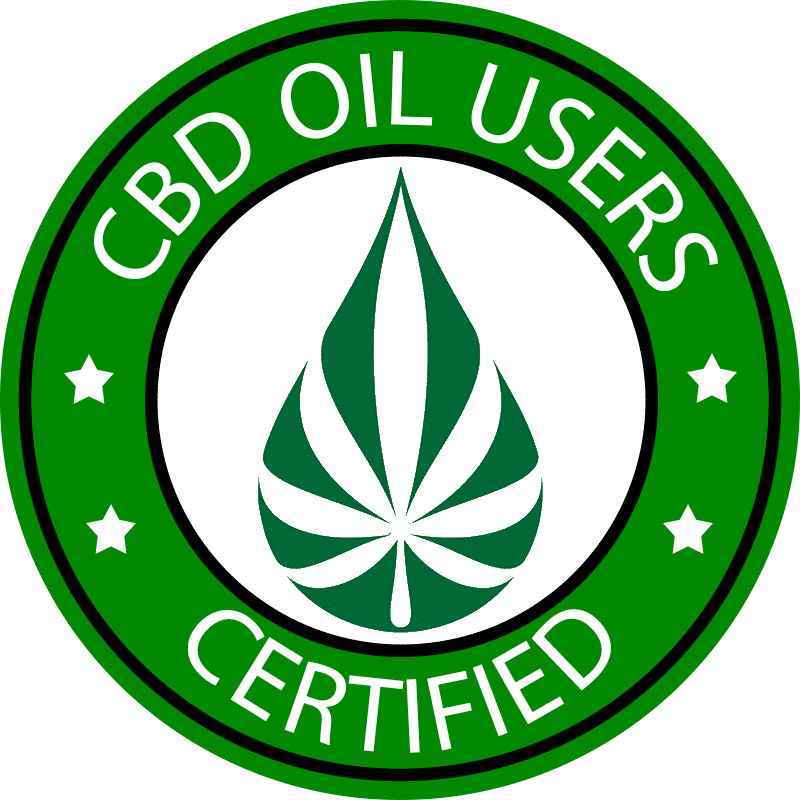 Our seal of approval is awarded to industry-leading brands that meet or exceed our high standards for product quality, lab testing and customer service.
When you purchase CBD products from these companies, you can be assured that you're getting a high-quality product from a safe and reputable brand that has received overwhelmingly positive reviews from customers who use and trust their products.
cbdMD is committed to veterans that have served our country and those who are on disability. They offer a 30% discount to veterans and 40% discount to legally disabled customers as part of their CBD Assistance Program.
To apply for their program, you can contact their customer support team by email at [email protected]
cbdMD reviews by real users are shown in the comments section below.
If you've used CBD products from cbdMD, please take a few minutes to write your own cbdMD review in the "LEAVE A REPLY' section at the bottom of the reviews shown on this page. Your review will help other users get informed and find the CBD oil products that are right for them. Thank you!