Lazarus Naturals is a highly reputable seller of CBD products based in Portland, Oregon. They have quickly become one of the most popular brands in the industry because of their commitment to product quality, customer service, and charitable giving program. 
Lazarus Naturals' prices are the lowest in the industry. Their objective as a company is to "provide CBD at an affordable price so that someone who is working a minimum wage job can afford to take it on a daily basis without breaking the bank." And their prices certainly reflect that objective.
Their combination of top quality products and affordable prices have made them a favorite among many users. Lazarus Naturals has been voted the CBD Brand of the Year by members of our CBD Oil Users Group on Facebook for each of the last 4 years. They also have a 90-day money back guarantee if you are dissatisfied for any reason. 
CBDOilUsers.com is reader-supported. If you make a purchase using links on this page, we may earn a commission at no extra cost to you. Learn more.
20% off code ONETIME20 or 5% off code CBDOILUSERS
Full Spectrum CBD Tinctures – Lazarus Naturals' flagship product is its full spectrum, high-potency CBD oil drops made from whole-plant organic hemp extract. In addition to being USDA Certified Organic, they are also vegan, gluten-free and have no artificial flavors, preservatives or sweeteners.
The strength or potency of these tinctures is 50 milligrams of CBD per milliliter (dropperful) which is considered high-potency. Each bottle contains a graduated dropper for easy dosing by milliliter. 
There are 3 flavor options: classic (natural), french vanilla mocha and yuzu citrus. The classic flavor definitely has an "earthy" taste. So if you find that you don't care for the natural taste of hemp, the other flavors may be more to your liking.
Each flavor is available in 4 different bottle sizes: 15 ml (750 mg of total CBD in the bottle), 30 ml (1500 mg), 60 ml (3000 mg) and 120 ml (6000 mg). The potency of the product is consistent across all bottle sizes. The advantage to buying a larger bottle is that the price per milligram is lower. So once you find a product that works well for you, buying a larger bottle can save you money.
Ingredients list: organic full spectrum hemp extract (including CBD and other naturally-occurring cannabinoids and terpenes), organic hemp seed oil, organic coconut MCT oil.
Full Spectrum CBG Tincture – known as the "stem cell" cannabinoid, CBG oil is gaining popularity among users looking for the synergistic benefits of CBD and CBG known as the entourage effect. The high-potency full spectrum CBG tincture has a 1:1 ratio of CBG and CBD.  Another option is the high-potency THC-free CBG tincture that contains 50 milligrams of CBG per milliliter. 
THC-Free (Isolate) CBD Tinctures – if you want a product with minimal THC, Lazarus also carries a selection of high-potency isolate tinctures. They only contain pure CBD and the organic cocounut MCT carrier oil so they have zero THC based on manufacturer testing.
There are 3 flavor options for the isolate tinctures: flavorless, blood orange, and wintermint. Each product contains 50 milligrams of CBD per milliliter and is available in a 30 ml (1500 mg) or 60 ml (3000 mg) bottle size. Since they don't contain full spectrum hemp extract, they are clear in color and have a better taste than the full spectrum tinctures.
THC-Free CBG Tincture – if you're looking to add CBG to your current CBD regimen, the CBG isolate tincture is a good way to do that. It's made from isolated CBG in a carrier oil of organic coconut MCT oil. Available in a 1500 mg or 3000 mg bottle.
Lazarus Naturals Topicals
Topical Balms – full spectrum CBD balms are available in 3 different formulations: Relax + Unwind, Relief + Recovery, and Fragrance Free. Each has unique ingredients to produce slightly different results. Based on user reviews, they're extremely popular among those who apply them topically to their skin for localized relief.
CBD Muscle Gel – this full spectrum topical is formulated to ease sore muscles, help fight inflammation and eliminate tension. It's easy to apply directly to the skin and comes with a pump top.
CBD Lotions – full spectrum lotions available in 3 scent options: Pacific Pine, Portland Rose and unscented. These topical lotions come in your choice of a 1 or 3.3 ounce tube for easy application.
Body & Massage Oil – contains 50mg of CBD per tablespoon. Popular product for those looking for a CBD topical that promotes comfort and relaxation.
CBD Coconut Oil – full spectrum coconut oil can be used to make your own CBD products, as a food ingredient or applied topically to your skin.
CBD Fruit Tarts – similar in consistency to sweet tarts, these edibles are a tasty and convenient way to supplement your CBD routine throughout the day. They are made from all-natural ingredients and CBD isolate so are considered THC-free. The fruit tarts come in 2 different sizes (20 or 60 count tins) and your choice of 4 flavors (strawberry lemon, mango, orange pineapple and raspberry lime).
CBD Softgels and Capsules – capsules are an easy way to take your CBD on the go. Their full spectrum capsules come in a range of potencies ranging from 25 mg – 100 mg per capsule. THC-free capsules are also available in both an energy blend and relaxation blend formulation.
CBD RSO – the RSO sold by Lazarus Naturals is extracted from hemp so it contains less than 0.3% THC. It should not be confused with Rick Simpson Oil which is derived from high THC cannabis. The Lazarus RSO product is highly concentrated (100 mg of CBD per milliliter) and has twice the potency of their high-potency tinctures.
Pet Tinctures – full spectrum and THC free drops for dogs and other pets with a lower potency than the high-potency tinctures for humans. The pet tinctures contain 20 milligrams of CBD per milliliter (dropperful).
Dog Treats – these all-natural treats are the easiest way to give CBD to your four-legged friend. Each bag contains 50 treats with 5 milligrams of CBD per treat. Available in 3 formulations: digestion, mobility, and vitality.
20% off code ONETIME20 or 5% off code CBDOILUSERS
Have questions about using the discount code? View our Lazarus Naturals coupon page for answers to frequently asked questions about using it on the official Lazarus Naturals website.
Third Party Lab Reports & Testing Results
Lazarus Naturals is committed to transparency and third party lab testing of their products to ensure the quality and safety of their products. Test results are posted on their website by batch and include a full set of lab reports. This includes the cannabinoid profile, terpenes profile, and results of testing for residual solvents, pesticides and heavy metals. 
To find the lab report for your specific product or to see the lab reports of recent batches, click the "Test Results" tab on the product page of their website. If you have a smartphone, you can also scan the QR code on the product label and you'll be automatically taken to a copy of the full test results.
Awarded the "CBD Oil Users Certified" Seal of Approval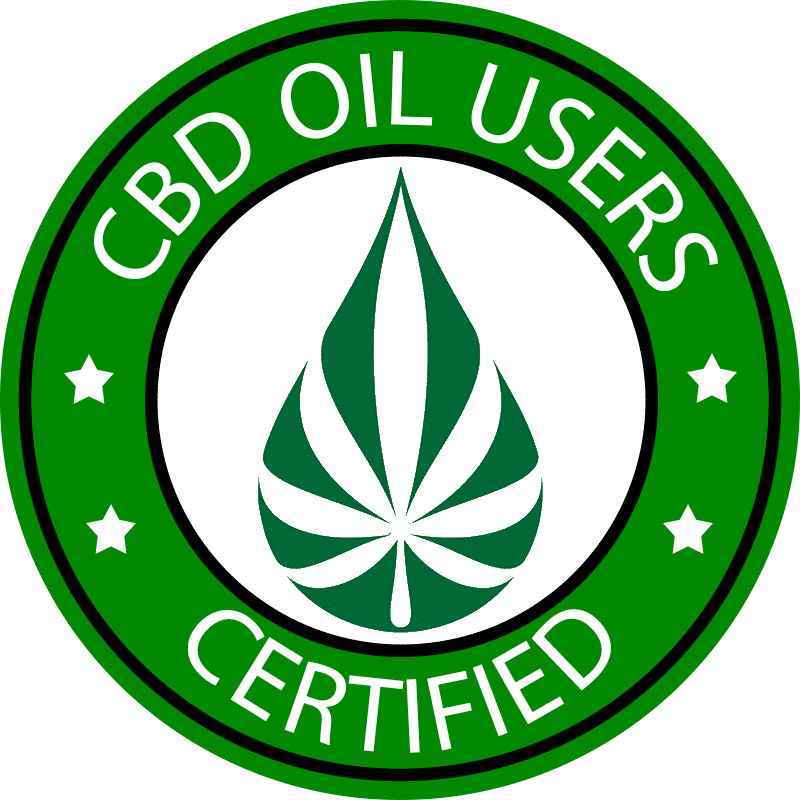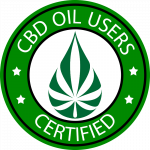 Our seal of approval is awarded to industry-leading brands that meet or exceed our high standards for product quality, lab testing and customer service.
When you purchase CBD products from these companies, you can be assured that you're getting a high-quality product from a safe and reputable brand that has received overwhelmingly positive reviews from customers who use and trust their products.
As part of their commitment to make CBD affordable for everyone, Lazarus Naturals has an assistance program for military veterans, those on long-term disability and low-income individuals. This program offers a 60% discount on their already low prices for those who qualify. The requirements to qualify for the assistance program are shown on their website.
Once you are approved, the discount will automatically be reflected on their website when you are logged into your account. We applaud Lazarus Naturals for making this program available to those in need.
Lazarus Naturals Reviews by Users
Lazarus Naturals reviews by real users are shown in the comments section below.
If you've used Lazarus Naturals products, please take a few minutes to write your own Lazarus Naturals review. Your review will help other users get informed and find the CBD oil products that are right for them. Thank you!