Lazarus Naturals Brand Review
Lazarus Naturals is a highly reputable seller of CBD oil products based in Portland, Oregon. They have quickly become one of the most popular brands in the industry because of their commitment to product quality, customer service, and charitable giving program. 
Lazarus Naturals' prices are the lowest in the industry. Their objective as a company is to "provide CBD at an affordable price so that someone who is working a minimum wage job can afford to take it on a daily basis without breaking the bank." And their prices certainly reflect that objective.
Their combination of top quality products and affordable prices have made them a favorite among many users. They also have a 90-day money back guarantee if you are dissatisfied for any reason. Lazarus Naturals has been voted the CBD Brand of the Year by member of our CBD Oil Users Group on Facebook for each of the last 3 years. 
Popular products: Full spectrum and THC free CBD oil drops, capsules, topicals, massage oil, RSO and sample packs
Source of hemp: Company farm in Central Oregon
Extraction method: Kosher ethanol
Tincture carrier oil: Fractionated coconut oil; also hemp seed oil in full spectrum
Prices: Low (as low as $0.02 per mg of CBD)
Shipping cost: Free shipping (3-day delivery) on all U.S. orders
Countries served: All 50 U.S. states and internationally (except Canada, UK and Australia)
20% off with code ONETIME20 (one-time use) or 5% off with code CBDOILUSERS
Awarded the "CBD Oil Users Certified" Seal of Approval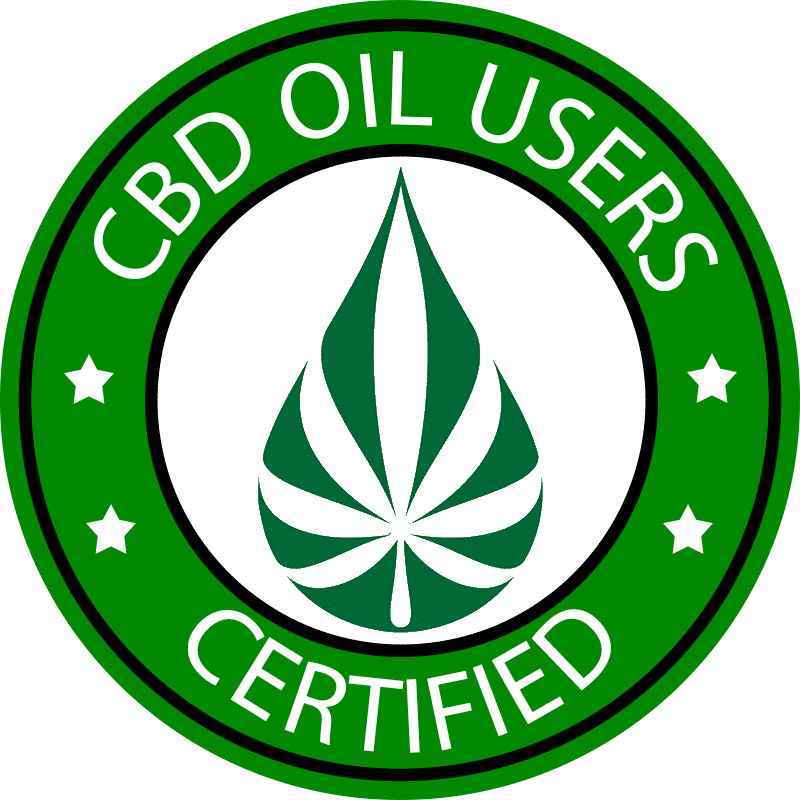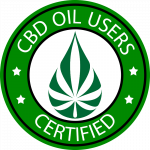 Our seal of approval is awarded to industry-leading brands that meet or exceed our high standards for product quality, lab testing and customer service. When you purchase CBD products from these companies, you can be assured that you're getting a high-quality product from a safe and reputable brand that has received overwhelmingly positive reviews from customers who use and trust their products.
Lazarus Naturals Tinctures
Full Spectrum Tinctures – Lazarus Naturals' flagship product is its full spectrum CBD oil drops. They're made with whole-plant hemp extract so do have a distinct "earthy" taste. They are also vegan, gluten-free and have no artificial flavors, preservatives or sweeteners. Each bottle contains a graduated dropper for easy dosing by milliliter. There are two choices of strength or potency depending on how much CBD that will take per day.
High potency full spectrum tinctures – the green label product contains 50 milligrams of CBD per milliliter. Mint chocolate or french vanilla mocha are additional flavor options. Available in 750 mg, 3000 mg or 6000 mg bottles. The high-potency drops are recommended for those who expect to take at least 25 milligrams of CBD per serving. 
Standard potency full spectrum tinctures – the light blue label product contains 20 milligrams of CBD per milliliter. Natural flavor only. Available in 300 mg, 1200 mg and 2400 mg bottles. Good choice for those who are new to CBD or those who take lower doses.
THC Free (Isolate) Tinctures – for those who want minimal THC, Lazarus also carries a selection of high-potency isolate tinctures. They only contain pure CBD and the carrier oil so they have zero THC based on manufacturer testing. There are 4 flavor options for the isolate tinctures: flavorless, blood orange, tropical breeze and wintermint. Each product contains 50 milligrams of CBD per milliliter and is available in a 750 mg or 3000 mg bottle size. Since they don't contain full spectrum hemp extract, they are clear in color and largely tasteless.
Sample Packs
The Lazarus Naturals sample packs are very popular and a great way for those new to CBD to try 3 of their most popular products for a low price. 
High potency sample pack – includes 1 bottle of the high-potency, full spectrum CBD oil drops (750 mg in a 15 ml bottle), 1 bottle of full spectrum CBD capsules (10 count with 50 mg per capsule), and 1 lavender CBD balm in a 0.67 ounce tin container. Total of 1,650 milligrams of CBD for $49. At $0.03 per milligram, it's a great value for those who want to try their high potency products.
Standard potency sample pack – includes 1 bottle of the standard potency, full spectrum CBD oil drops (300 mg in a 15 ml bottle), 1 bottle of full spectrum CBD capsules (10 count with 25 mg per capsule), and 1 lavender CBD balm in a 0.67 ounce tin container. Total of 950 milligrams of CBD for $32. At $0.03 per milligram of CBD, this is also an affordable way for new users to sample the Lazarus products.
Other Popular Products
Topical Balms – CBD balms are available in unscented, lavender, cedar citrus, soothing mint, and Portland rose flavors. They're extremely popular with users who apply them topically to their skin for localized relief.
CBD Capsules – full spectrum and THC free capsules are an easy way to take your CBD on the go. They are available in a range of potencies ranging from 10 mg – 100 mg per capsule.
Pet Tinctures – full spectrum and THC free drops for dogs and other pets with the same formulation as their standard potency "human" tinctures (15 mg of CBD per milliliter).
Massage Oil – contains 50mg of CBD per tablespoon. Popular product for those looking for a CBD topical that promotes comfort and relaxation.
Coconut Oil – full spectrum coconut oil can be used to make your own CBD products, as a food ingredient or applied topically to your skin.
CBD RSO – the RSO sold by Lazarus Naturals is from hemp so contains less than 0.3% THC. It should not be confused with "real" Rick Simpson Oil which is derived from high THC cannabis. The Lazarus RSO product is highly concentrated (100 mg of CBD per milliliter) and has twice the potency of their high potency tinctures.
20% off with code ONETIME20 (one-time use) or 5% off with code CBDOILUSERS
Lazarus Naturals Third Party Lab Reports & Testing Results
Lazarus Naturals is committed to transparency and third party lab testing of their products to ensure the quality and safety of their products. Test results are posted on their website by batch and include a full set of lab reports. This includes the cannabinoid profile, terpenes profile, and results of testing for residual solvents, pesticides and heavy metals. 
To find the lab report for your specific product or to see the lab reports of recent batches, click the "Test Results" tab on the product page of their website. If you have a smartphone, you can also scan the QR code on the product label and you'll be automatically taken to a copy of the full test results.
CBD Assistance Program
As part of their commitment to make CBD affordable for everyone, Lazarus Naturals has an assistance program for military veterans, those on long-term disability and low-income individuals. This program offers a 60% discount on their already low prices for those who qualify. The requirements to qualify for the assistance program are shown on their website.
Once you are approved, the discount will automatically be reflected on their website when you are logged into your account. We applaud Lazarus Naturals for making this program available to those in need.
Lazarus Naturals User Reviews
Lazarus Naturals reviews by real users are shown in the comments section below.
If you've used CBD oil products from Lazarus Naturals, please take a few minutes to write your own Lazarus Naturals review. Your review will help other users get informed and find the CBD oil products that are right for them. Thank you!