If you're interested in taking Delta 8 and vaping is your thing, then vape cartridges (or "carts" for short) are an easy way to get started. A vape cart is simply a glass cartridge that comes pre-filled with a blend of concentrated Delta 8 and natural terpenes. 
According to the National Cancer Institute, Delta 8 THC has antiemetic (reduces nausea), anxiolytic (reduces anxiety), appetite-stimulating, analgesic (pain-relieving) and neuroprotective properties. A lot remains to be learned about D8 from more scientific research, but the anecdotal feedback from users to date has been very positive.
Vape cartridges are one of the most popular ways of taking Delta 8. Just attach the cartridge to your vape pen or mod of choice and you're ready to go.
Delta 8 vape cartridges are preferred by users who enjoy the convenience of vaping as needed and the effects that are felt almost immediately. The effects generally don't last as long as other methods such as Delta 8 gummies or Delta 8 tinctures. But after you get the hang of it, you'll know when it's time to take another puff to achieve your desired results.
It's highly recommended that you consult with your physician before using any Delta 8 product, especially if you have medical conditions or take prescription medications. 
Best Delta 8 Vape Cartridges
For those looking for the best Delta 8 vape cartridges, we've put together our list of the brands that are most popular with users. All of the brands on our list have been vetted for product quality, industry reputation and the availability of third-party lab reports.
CBDOilUsers.com is reader-supported. If you make a purchase using links on this page, we may earn a commission at no extra cost to you. Learn more.
15% off with coupon code GROUP15 at checkout
Choice of 16 different flavors and 3 different strain profiles (sativa, indica and hybrid).
Free shipping on all orders.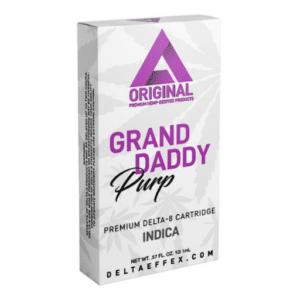 20% off with code CBDOILUSERS at checkout
Choice of 6 different terpene blends with different effects and flavors.
Also offers Delta 8 pods and disposable vape pens.
25% off with code CBDOILUSERS at checkout
Choice of 4 different terpene profiles.
Each cartridge contains D8 distillate and cannabis-derived terpenes.
Free shipping on orders over $75. Also ships internationally.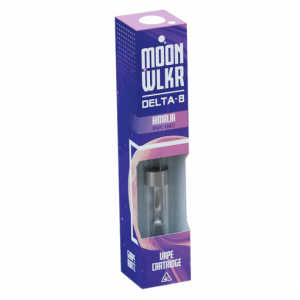 15% off with code CBDOILUSERS at checkout
Each 1 milliliter cartridge contains concentrated D8 and strain-specific terpenes in your choice of 4 blends.
Also available in 3-packs, 5-packs and a bundle of all 4 blends.
What should you look for when choosing a Delta 8 vape cartridge?
Here are some important things to keep in mind as you consider which Delta 8 vape cartridge is right for you:
There is no "best" Delta 8 product or brand for a particular condition. Everyone's body interacts differently with cannabis products. So a product what works well for one person may work differently for you. Most users have to experiment with a few different products to find the one that works best for them.
Only buy Delta 8 vape cartridges that have third-party lab reports available for them. The company will typically have links to these lab reports on their website for you to review. The test results are important to help ensure that the product is safe and has been tested for potentially dangerous chemicals and residual solvents. They will also confirm that the product has the advertised amount of Delta 8 in them.
The popularity of Delta 8 has given rise to many counterfeits and potentially dangerous products on the market. We recommend buying your D8 products from established, reputable brands with lab-tested products that are well-reviewed by other users.
Make sure you're paying a fair price. The current average price of Delta 8 vape cartridges is $0.04 per milligram. That's an average of about $36 for a 900mg vape cart. Check our Delta 8 vape cartridge price comparison table to compare prices for all major brands.
Get the Delta 8 Beginner's Guide and Coupons Sent to Your Inbox
Frequently Asked Questions
What is Delta 8?
Delta 8 THC (short for delta 8 tetrahydrocannabinol) is one of over 100 cannabinoids that are produced naturally by the cannabis plant. Cannabinoids interact with the body's endocannabinoid system to promote homeostatis, or overall balance and wellness.
Delta 8 is very similar in molecular structure to the more commonly known Delta 9 THC. But unlike Delta 9, Delta 8 occurs naturally in very low amounts. Recent advancements in cannabis conversion have made it possible to create Delta 8 from hemp-derived CBD.
Will Delta 8 vape carts make me feel high?
It's quite possible to feel psychotropic effects from Delta 8, especially if you take too much. While it's generally described by most as more mild than regular Delta 9 THC, taking Delta 8 can give you a "high" feeling. For this reason, you should not drive or operate any heavy machinery after taking any Delta 8 product. 
How many puffs should I take?
The most important thing to know is to START LOW. When vaping, this means just one puff to start. You'll feel the effects pretty quickly. By starting low and increasing slowly over time, you'll better understand how your body reacts to Delta 8 and how much that you should take for your desired results.
For more detailed information about Delta 8 dosage, please refer to our Delta 8 Dosing Guide & Calculator page.
Do I need to have a vape pen to use the cartridge?
Yes, the product description on the company's website should clarify what type of vape pen will be needed for their D8 vape carts. Most Delta 8 vape cartridges are compatible with any standard "510 thread" vape pen. If you don't already have a 510-compatible vape pen, you can purchase one at a local smoke shop or from an online store that carries vaping assessories.
Are Delta 8 products legal?
This is currently a subject of much debate. Currently, Delta 8 products are still being sold online and locally in most states because they contain less than 0.3% Delta 9 THC as prescribed by the 2018 Farm Bill. Some consider the technical legality of Delta 8 to be a loophole and believe that it should be regulated the same as Delta 9 THC.
As a result, some states have banned Delta 8 or are currently considering its legal status. If you have concerns about the legality of Delta 8 products in your state, it is best to consult a local attorney.
Can I vape Delta 8 tinctures?
No, you absolutely should not vape the Delta 8 tinctures that are made only for oral consumption. The carrier oils in them are not conducive to vaping and it can be potentially dangerous to do so. You should only vape products that are clearly labeled as safe for vaping.
For more information about Delta 8 THC products, please refer to our Delta 8 Beginner's Guide.