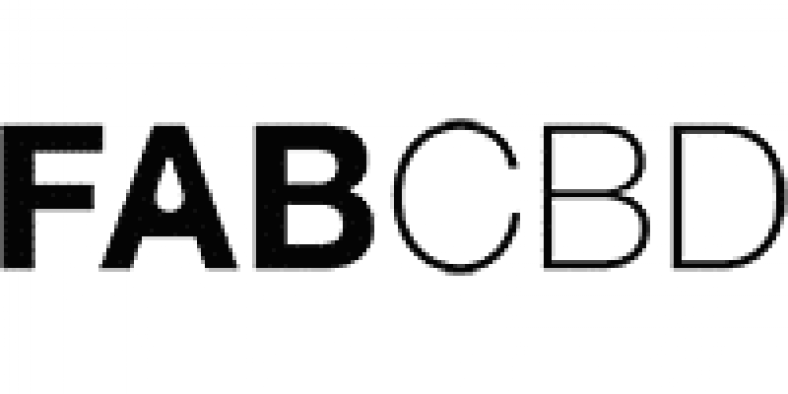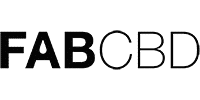 30% off with code CBDOILUSERS at checkout
The Fab CBD coupon code shown above will save you money each time that you order from the official Fab CBD website.
We highly recommend that you order directly from the company website so you'll know you are getting legitimate Fab CBD products. You'll also get free shipping on orders over $99 and be eligible for their 30-day money back guarantee.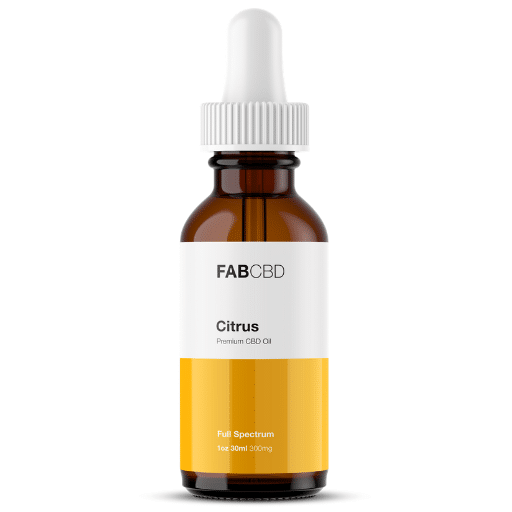 Fab CBD is a highly reputable online seller of CBD products based in Milwaukee, Wisconsin. Their product line includes full spectrum tinctures in a variety of flavors, THC free gummies, and full spectrum topicals. 
They offer free shipping on U.S. orders of $99 or more and back their products with a 30-day money back guarantee.
Source of hemp: Organically-grown in Colorado USA
Extraction method: CO2
Tincture carrier oils: MCT oil (fractionated coconut oil)
Third party lab reports: Yes, posted on website
Prices: $ (very competitive)
Countries served: all 50 U.S. states
How To Use the Fab CBD Coupon Code
Fab CBD makes it very easy to enter your coupon code and then complete the checkout process.
After you add a product to your cart, you'll be directed to the Shopping Cart page. Once you've added all your products to the cart, click the "Check Out" button. You'll then be taken to the Checkout page where you can enter the coupon code in the "Coupon code" field under the products in your cart..
Finally, you simply enter the Fab CBD coupon code "cbdoilusers" in that field and then click the "Apply coupon" button. The total amount will then be updated to include the discount. You can then complete the checkout process to finalize your order.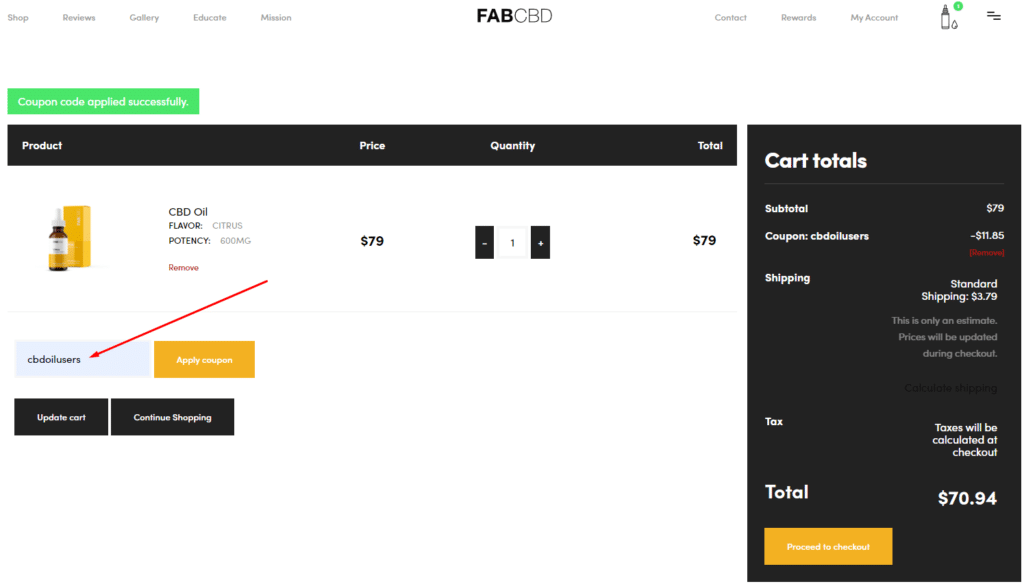 Frequently Asked Questions
Are there any restrictions on use of the promo code?
No, the Fab CBD coupon code "cbdoilusers" will apply savings to all products.
Is there any dollar limit on how much I can save?
No, there is no limit on savings from using the Fab CBD coupon code.
What if the coupon code isn't working for me?
You can contact Fab CBD's customer service for assistance if you have any issues with the checkout process. They can be reached by email at [email protected] or by phone at (855) 505-7908. You can also sent them a message via the contact form on their website through the "Contact" link.