We help CBD users find the best CBD capsules and softgels based on product quality and reviews from others who enjoy the convenience of taking CBD in capsule form.
Capsules are a popular choice by those who want to make sure that they get the exact dose of CBD each time. It's easy to know how much CBD is in each capsule and not have to worry about the number of drops. Some users also prefer capsules, softgels or gummies because they don't like the taste of the drops.
When you are making these important choices for your health we would encourage you to take the time to thoroughly review all available products. Once you've decided that capsules is the way that you want to take CBD, it's important to select a quality product from a reputable seller. Below is our list of recommended online sellers of the best CBD capsules.
CBDOilUsers.com is reader-supported. If you make a purchase using links on this page, we may earn a commission at no extra cost to you. Learn more.
Full Spectrum CBD Capsules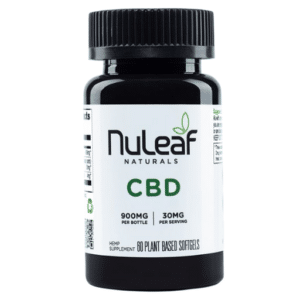 20% off with code CBDOILUSERS at checkout
NuLeaf Naturals full spectrum softgel capsules are available in 20 or 60 count bottles with 15 milligrams of CBD per capsule.
NuLeaf Naturals sources its organic hemp from licensed farms in Colorado. These softgels are made from the same high quality hemp extract as their top-rated tinctures. Recommended for those who prefer easier dosing and a convenient way to take their CBD each day.
20% off code ONETIME20 or 5% off code CBDOILUSERS
Lazarus Naturals full spectrum softgels are available with 25mg or 50mg of CBD per capsule. You can choose a 40 or 200 count bottle.
Sourced from their own hemp grown in central Oregon. Vegan and gluten-free with no artificial flavors, preservatives or sweeteners. Best prices on the market from the brand that has been voted the CBD Brand of the Year for the last 4 years by our Facebook group members.
20% off with code CBDOILUSERS at checkout
All cbdMD products are broad spectrum. That means they contain CBD and other cannabinoids but are THC free based on manufacturer testing.
cbdMD offers 30 and 60 count bottles of capsules. Potency choices range from 15mg up to 50mg of CBD per capsule. All of their capsules are third party lab tested, non-GMO, vegan and gluten-free. Sourced from premium hemp grown in the U.S.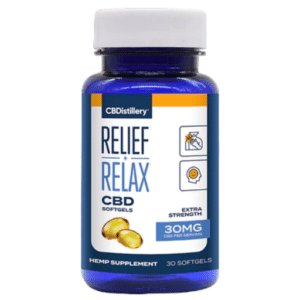 25% off with code CBDOILUSERS at checkout
CBDistillery's THC free softgels are made from pure CBD isolate. Each softgel has 30 milligrams of CBD and comes in either a 30 count or 60 count bottle. 
CBDistillery is one of the top value brands on the market with a strong track record for product quality and customer service. They also have full spectrum capsules and softgels available on their website.
If you're new to taking CBD, we recommend that you start with lower potency capsules or softgels. That means purchasing a bottle with capsules that have 30 milligrams or less in each capsule. Most users take one capsule in the morning and then one in the afternoon when they are starting a CBD regimine. 
You may find that you have to take more or fewer capsules to get the effects that you are looking for. If you find that you need a higher dose, then you can consider buying the higher potency capsules in the future. Once you've found your optimal dosage and a brand that works well for you, you'll find that buying a larger bottle and perhaps a high potency capsule will be most cost-effective over time.
View our CBD dosage guide for more information about how to find your optimal dose.