To say that there's still a lot to learn about cannabis is a huge understatement. Despite the explosive increase in the popularity of hemp-derived cannabinoid products in the last few years, there are still relatively few medical research studies to help us fully understand the benefits of hemp and cannabis in general. 
What is known is that cannabis plants produce at least 113 unique chemical compounds called cannabinoids. These include a few that you're probably already familiar with, including CBD, THC, CBG and CBN. Each individual cannabinoid has its own unique effects and way of interacting with the body.
Something that you may not know is that none of the 4 best-known cannabinoids listed above are present in the plant itself. Instead, they are created by converting the original cannabinoids in the raw plant. This can be a little confusing so let's specifically discuss CBGA and CBDA which are two of the raw cannabinoids.
CBDOilUsers.com is reader-supported. If you make a purchase using links on this page, we may earn a commission at no extra cost to you. Learn more.
Everything starts with CBGA. Young cannabis plants only produce this single raw cannabinoid. Over time, naturals enzymes in the plant break down the CBGA and converts most of it to 3 other raw cannabinoids: CBDA, THCA and CBCA.
When heated, these raw cannabinoids convert into their better-known counterparts (CBD, THC, CBC and CBG). You'll hear this heating process commonly referred to as "decarbing" which is short for decarboxylation.
The conversion chart below shows how the conversion process works. As you can see, each individual cannabinoid has its own therapeutic effects.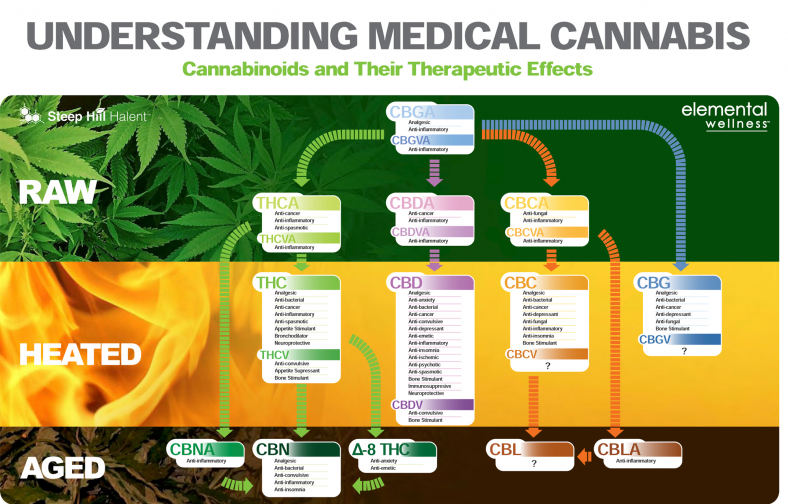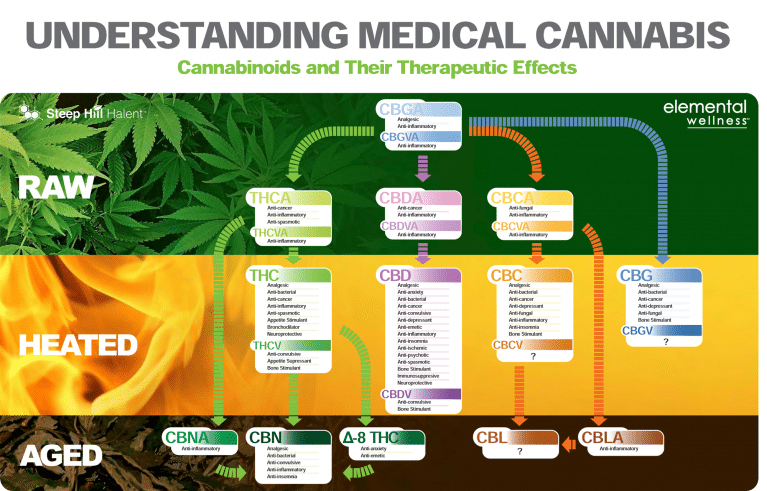 Are Raw Products Different Than Regular CBD Products?
Yes, traditional CBD products (even those that are full spectrum) don't contain detectable levels of raw cannabinoids like CBGA and CBDA. That's because they were fully converted to CBD, CBG, CBC and THC during the manufacturing process.
For a product to contain a material amount of CBDA or CBGA, it must have been specially processed to preserve the raw versions by not exposing them to heat.
What are the Best CBDA and CBGA Oils?
Finding products with material levels of CBDA and CBGA isn't easy. As more is learned about these raw cannabinoids, we expect that more products featuring them will come into the market.
In the meantime, there are a few reputable brands offering products with a substantial amount of CBDA and CBGA in them. The products listed below can be ordered online and are available from trusted brands that have been vetted for quality, effectiveness and customer service.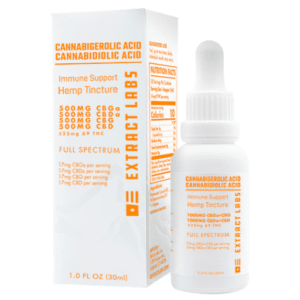 25% off with code CBDOILUSERS at checkout
The Immune Support CBGA CBDA tincture from Extract Labs contains 2000mg of cannabinoids in a 30ml bottle. 500mg of CBGA, 500mg of CBDA, 500mg of CBG, and 500mg of CBD. 
Ships worldwide except Canada. Free shipping on U.S. orders over $60.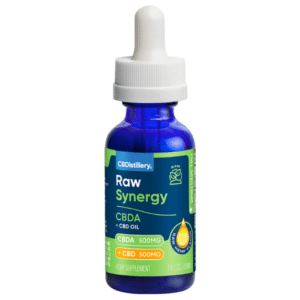 25% off with code CBDOILUSERS at checkout
The Raw Synergy tincture from CBDistillery contains a 1:1 ratio of CBDA and CBD. Each 30 milliliter bottle contains 500mg of CBDA and 500mg of CBD.
U.S. only. Free shipping on orders over $75.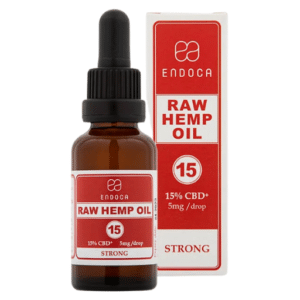 10% off with code CBDOILUSERS at checkout
The Raw CBD oil tincture from Endoca has a high potency of 150 milligrams of CBD and CBDA per milliter. A regular potency version with 30mg/ml is also available on their website.
Ships worldwide. Free shipping on U.S. orders over $74.