Charlotte's Web Coupon Code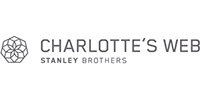 15% off with code CBDUSERS15 at checkout
Our exclusive coupon code has been verified to be 100% working for February 2021. Enter the code above at checkout to get the discount on your order. See the instructions below if you have any questions about using the coupon code.
Charlotte's Web is an industry-leading producer of CBD oil drops, gummies, capsules, topicals and pet products featuring their proprietary CBD hemp oil extract. They ship to all 50 U.S. states with free shipping on all orders over $75.
How do I use the Charlotte's Web coupon code?
Charlotte's Web makes it very easy to enter your coupon code and save money on your online order.
After you've added all the product that you want to buy to your shopping cart, click the "View Cart" button. Below the products shown in your Shopping Cart, you'll see a "Discount Codes" section. There is a coupon code field in that section of the shopping cart page.
Enter your coupon code into this field and then click the "Apply" button. You should then see a message that says "Coupon code was applied." You'll also see the discount applied to your order.
To finalize your order, click the "Go To Checkout" button. During the checkout process, you'll enter your billing address, shipping address, shipping method and payment information.
Are there any restrictions on use of the Charlotte's Web coupon code?
The coupon code is not valid on bulk packages or 50mg (Original Formula) tinctures.
Is there any dollar limit on how much I can save with the Charlotte's Web promo code?
No, there is no limit on savings from using the Charlotte's Web coupon code.
What if the coupon code isn't working for me?
If you have any issues with the checkout process, you can contact Charlotte's Web customer service for assistance. You can reach them by phone at (855) 790-8169. There is also a contact form on their website through the "Support/Contact Us" link.
15% off with code CBDUSERS15 at checkout