Medterra Brand Review
Medterra specializes in CBD products without detectable levels of THC based on lab testing. We're impressed by their commitment to product quality. Their CBD products are produced from organically-farmed, non-GMO hemp that is grown in Kentucky. Medterra was one of the first CBD companies to receive the U.S. Hemp Authority Certified Seal in March 2019.
The Medterra website is modern and easy to use. We've also been impressed by their customer service which is knowledgeable, helpful and responsive to customers.. Medterra offers a 30-day money-back guarantee if you are unsatisfied for any reason. Based on our observations and the feedback that we've received from customers, Medterra will continue to be a popular choice among those looking for THC free CBD products.
Popular products: Broad spectrum and isolate CBD oil drops, CBG tinctures, gummies, gel capsules, and topicals
Source of hemp: All natural, non-GMO, Kentucky-grown hemp
Extraction method: CO2
Tincture carrier oil: Coconut MCT oil
Prices: Low (as low as $0.05 per mg of CBD)
Shipping cost: Free shipping on orders over $125
Countries served: All 50 U.S. states and also ships internationally
20% off with code CBDOILUSERS at checkout
Awarded the "CBD Oil Users Certified" Seal of Approval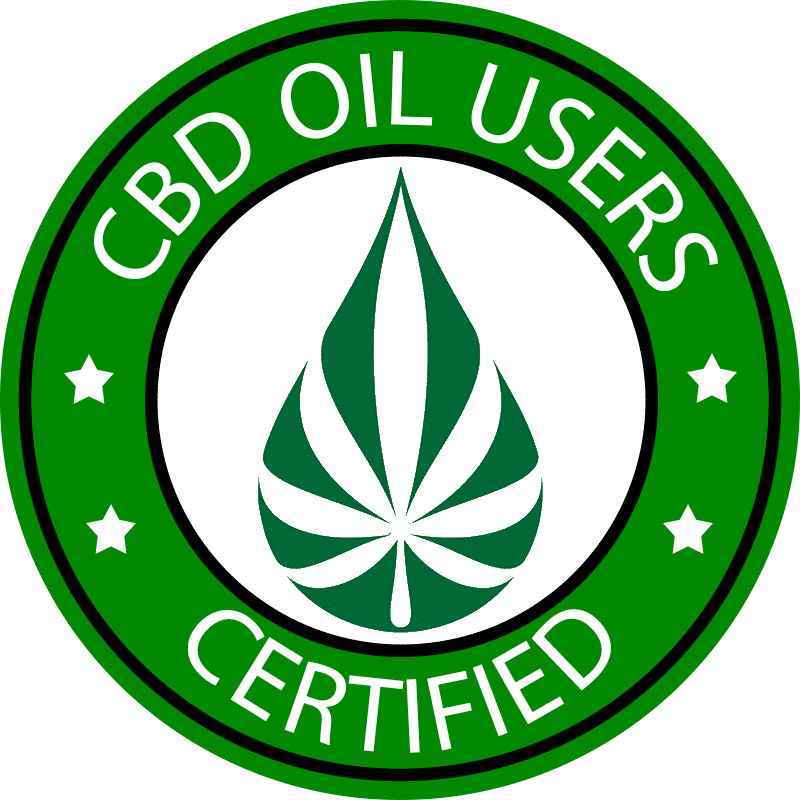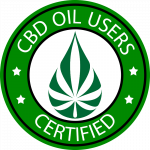 Our seal of approval is awarded to industry-leading brands that meet or exceed our high standards for product quality, lab testing and customer service. When you purchase CBD products from these companies, you can be assured that you're getting a high-quality product from a safe and reputable brand that has received overwhelmingly positive reviews from customers who use and trust their products.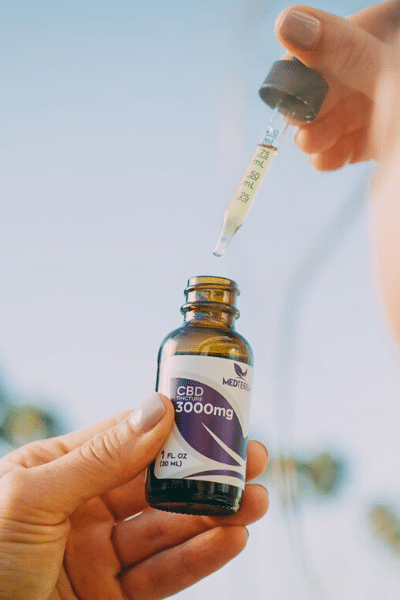 Medterra CBD Tinctures
Broad Spectrum Tinctures – Medterra broad spectrum CBD oil drops are made from whole-plant hemp extract that has undergone special processing to remove the THC. So in addition to CBD, they also include other beneficial cannabinoids and terpenes. They are available in 3 flavors (natural, citrus and strawberry mint) and 2 choices of potency (1000 mg or 2000 mg in a 30 milliliter bottle). All Medterra tinctures also come with a graduated dropper for easier dosing.
Isolate Tinctures – Medterra's most popular product is their THC free isolate tincture. These drops are made from 99+% pure CBD and have zero THC based on manufacturer lab testing. They are clear in color and tasteless. Available in 3 different strengths: 500 mg (17 mg/ml), 1000 mg (33 mg/ml) and high-potency 3000 mg (100 mg/ml). Your choice of potency is based on how much CBD that you will take per day. Most beginners start with the 500 mg bottle to see if it works for them and then move up to the higher strength products as needed.
CBG Tincture – this unique product has a 1:1 blend of CBD and CBG. So the 1000mg tincture has 500mg of CBD and 500mg of CBG. For those who want higher potency, the 2000mg tincture has 1000mg of CBD and 1000mg of CBG. Both come in 30 milliliter bottles and include a graduated dropper. To learn more about CBG, you can check out our CBG buyer's guide.
Other Popular Products
CBD Gummies – all of Medterra's gummies are made with the same high-quality, US-grown, non-GMO and THC-free hemp as their tinctures. The gummies come in pouches of 30 and each gummy contains 25 milligrams of CBD. There are 4 different formulas to choose from: Keep Calm, Sleep Tight, Stay Alert and Immune Boost.
CBD Gel Capsules – taking CBD in capsule form can help with more exact dosing. Capsules are also a good way to take CBD when you're on the go. Medterra capsules are 0% THC and are available with either 25mg or 50mg of CBD per capsule. Medterra also has special formulations of their gel capsules as part of their "Wellness" line. These include an energizing "Good Morning" blend, a sleep formula with melatonin and a "Women's Monthly Wellness" blend.
CBD Topicals – Medterra has 3 topical options for those looking for localized relief. Pain Cream is formulated to provide fast relief for arthritis and join pain.  ated to provide relief to sore muscles and joints. Relief + Recovery Cream provides a rapid cooling effect that is great for joint and muscle support. CBD + Manuka Cream is a multifunctional cream designed to soothe and nourish the skin.
20% off with code CBDOILUSERS at checkout
Third Party Lab Reports & Testing Results
Medterra CBD is committed to transparency and third party lab testing to ensure the quality and safety of their products. There are links to recent third party lab reports on every product page. These lab results include a full cannabinoid profile and results of testing for residual solvents, pesticides and heavy metals.
You can also access and download third party lab reports by product and by batch through the "Certificates of Analysis" link at the bottom of their website.
Medterra User Reviews
Medterra reviews by real users are shown in the comments section below.
If you've used CBD products from Medterra, please take a few minutes to write your own Medterra review. Your review will help other users get informed and find the CBD products that are right for them. Thank you!