Myaderm offers a unique product in the CBD industry in the form of transdermal advanced therapy creams. Their pharmaceutical grade, all-natural product is formulated to reduce inflammation and pain without having to worry about negative side effects.
Those suffering from joint, nerve or muscle pain may be particularly interested in trying this product. Myaderm's CBD cream is made from pure CBD isolate so contains 0% THC.
Myaderm's transdermal technology transports CBD through the dermal layer and adipose layer where the blood vessels are and delivers the CBD into the deeper muscles and connective tissues. This results in reduced inflammation locally within minutes.
In addition to their flagship CBD advanced therapy cream, they also offer a specialty foot cream, sport cream and calming cream for skin.
We love that Myaderm stands behind its products with a 30-day money-back guarantee. 
Popular products: Transdermal CBD advanced therapy cream, foot cream, sport cream and calming cream
Source of hemp: Pure CBD isolate
Prices: Low (as low as $0.02 per mg of CBD)
Shipping cost: Free shipping on orders of $25 or more
Countries served: U.S. only (all 50 states)
CBDOilUsers.com is reader-supported. If you make a purchase using links on this page, we may earn a commission at no extra cost to you. Learn more.
10% off with code CBDUSERS10 at checkout
How to Use the Myaderm Coupon Code
First, add any products that you want to purchase to your shopping cart. Then you'll click the "Proceed to Checkout" button.
You'll then be taken to the Checkout page that asks for your email and shipping address. There is also a "discount" field under the list of products in your cart. Next just enter the Myaderm coupon code in this field and click the "Apply" button. Finally, you should then see the discount reflected in your total price.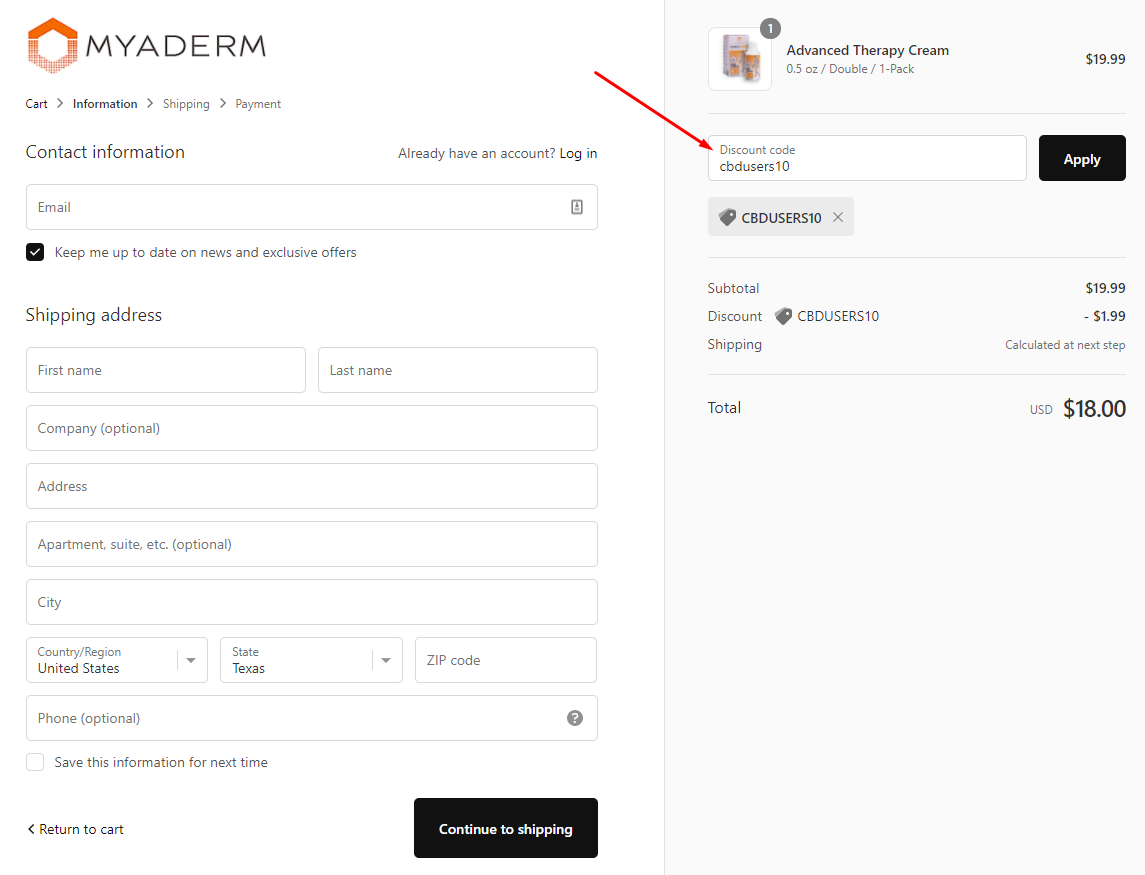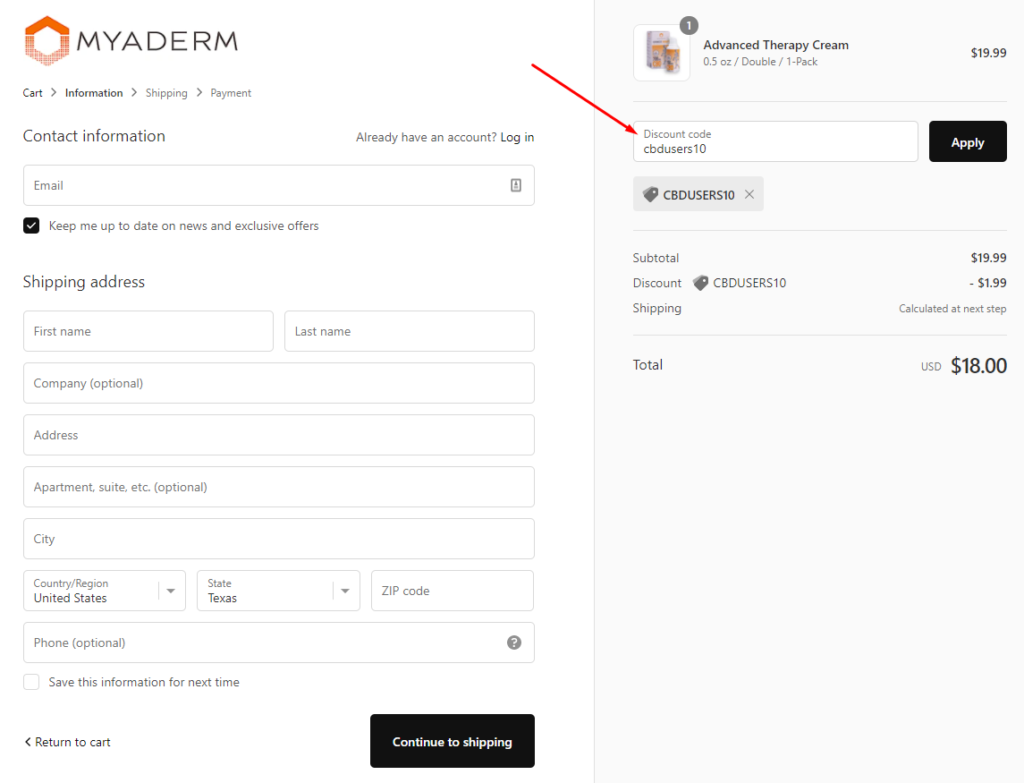 Reviews of Myaderm by real users are shown in the comments section below.
If you've used Myaderm products, please take a few minutes to write your own review of Myaderm in the "LEAVE A REPLY' section below. Your review of this product will help other users get informed and find the CBD products that are right for them. Thank you!