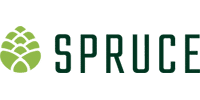 15% off with code CBDOILUSERS at checkout
The Spruce CBD coupon code shown above will save you money each time that you order from the official Spruce website.
We highly recommend that you order directly from the company website so you'll know you are getting legitimate Spruce CBD products. You'll also get free U.S. shipping when you use this code and get access to their exceptional customer support.
Spruce CBD is a highly reputable online seller of full spectrum CBD products. All of their products are 100% natural, lab-tested and derived from high grade USA-grown hemp.
Their CBD tinctures are available in regular strength (750mg or 25 mg/ml) and extra strength (2,400mg or 80 mg/ml). They also have 3 popular topicals, including a cream, salve and lotion.
How to Use the Spruce CBD Coupon Code
Spruce makes it very easy to enter your coupon code and then complete the checkout process.
Once you've added your products to your online cart, locate the coupon code field under the list of products in your cart. Enter the "cbdoilusers" code into that field and click the "Apply coupon" button.
You will see a message that the coupon was applied successfully and will see the savings from the coupon in the "Cart totals" section of the cart page. You can then proceed to checkout to complete your order with the discount.
Frequently Asked Questions
Are there any restrictions on use of this code?
No, the Spruce  coupon code will apply savings to all products in your order. The coupon code "cbdoilusers" will save you 15% on every order.
Is there any dollar limit on how much I can save?
No, there is no limit on savings from using the coupon code. You will save 15% on your entire order, no matter how many products you are ordering.
What if the coupon code isn't working for me?
You can contact Spruce CBD customer service for assistance if you have any issues with the checkout process. You can reach them via the contact form accessible on their website through the "Contact Us" link or call them toll-free at 866-964-7508.