Spruce is a safe and reputable CBD brand based in Raleigh, North Carolina. Founded in 2018, they bring a fresh perspective and transparent approach in producing some of the highest quality full spectrum CBD oil tinctures on the market.
We love the simplicity of their product line and focus on providing a great customer experience. Most new customers start with their "moderate strength" 750mg tincture that contains 25 milligrams of CBD per milliliter.
For those looking for a higher strength product, their "max potency" 2500mg tincture has a whopping 80 milligrams of CBD per milliliter. That's over 3 times the potency of their standard tincture and one of the highest strength products from any CBD brand.
It's clear to us that Spruce is highly focused on product quality. They use a unique extraction method using moonshine to preserve the cannabinoids and terpenes for the best effectiveness. Third party lab testing is also a priority. These independent lab reports are posted on their website and individual batch tests are available by email upon request.
CBDOilUsers.com is reader-supported. If you make a purchase using links on this page, we may earn a commission at no extra cost to you. Learn more.
15% off with code CBDOILUSERS at checkout
750mg CBD Oil Tincture – best choice for beginners or those who want to see if the Spruce brand works well for them. This "moderate strength" product contains 25mg of CBD per milliliter in a 30 milliliter bottle. It has a peppermint flavor and uses organic hemp seed oil as the carrier. Includes a graduated dropper for more accurately measuring your serving size.
2400mg Max Potency CBD Oil Tincture – their highest strength tincture has 80 milligrams of CBD per milliliter in a 30 milliliter bottle. This product lacks the flavoring in the 750mg version and has a more "natural" and bitter taste. It also includes a graduated dropper. The higher potency tincture is especially appropriate choice for those who take more than 25 milligrams of CBD at a time. The 2400mg product also gives you the choice of organic hemp seed oil or organic MCT coconut as the carrier.
300mg Topical CBD Cream – this full spectrum cream has 300 milligrams of CBD in a 2 ounce jar. It has a pleasant, all-natural scent and is applied topically to the skin for local relief.
Dog Friendly 750mg CBD Oil – similar formulation to the human version but without the peppermint flavoring. Organic coconut MCT oil is used as the carrier oil of this product for easier digestion by dogs.
15% off with code CBDOILUSERS at checkout
Third Party Lab Reports & Testing Results
Spruce posts a full set of third party lab reports for all products on its website. These lab reports show the profile of specific cannabinoids and terpenes. They also show that their products have passed independent testing for heavy metals, pesticides, bacteria and other harmful contaminants.
Awarded the "CBD Oil Users Certified" Seal of Approval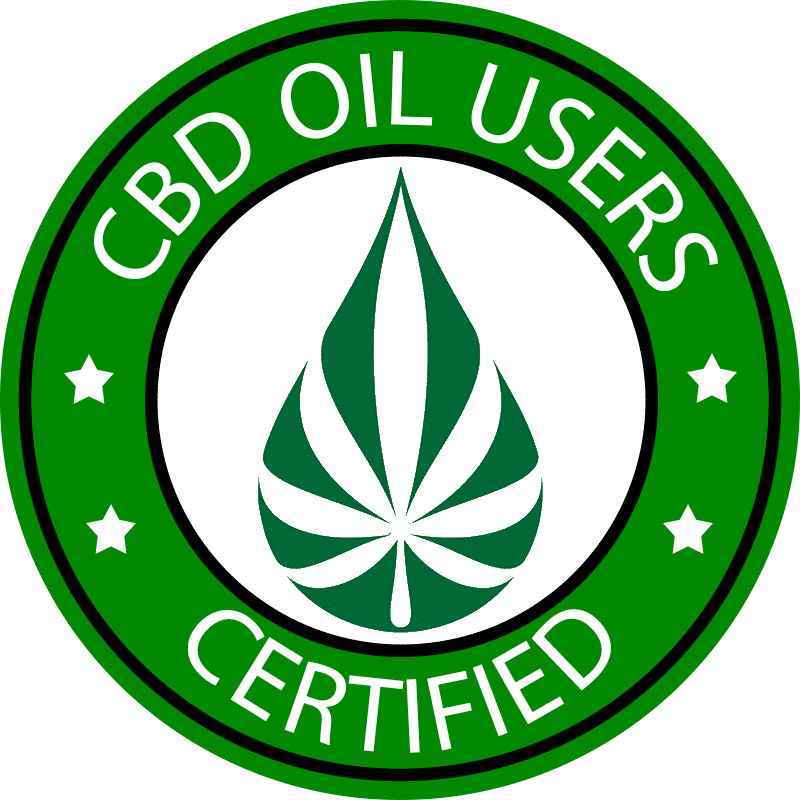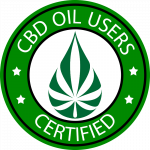 Our seal of approval is awarded to industry-leading brands that meet or exceed our high standards for product quality, lab testing and customer service.
When you purchase CBD products from these companies, you can be assured that you're getting a high-quality product from a safe and reputable brand that has received overwhelmingly positive reviews from customers who use and trust their products.
Spruce CBD Reviews by Users
Spruce CBD reviews by real users are shown in the comments section below.
If you've used CBD products from Spruce, please take a few minutes to write your own review in the "LEAVE A REPLY' section below. Your review will help other users get informed and find the CBD products that are right for them. Thank you!